Posted on
Ah yes, the one day in the year we all scramble to figure out what to get our dads, Father's Day. To save you from buying your dad another grill or tool belt, we've created this guide on what to get your dad on his special day.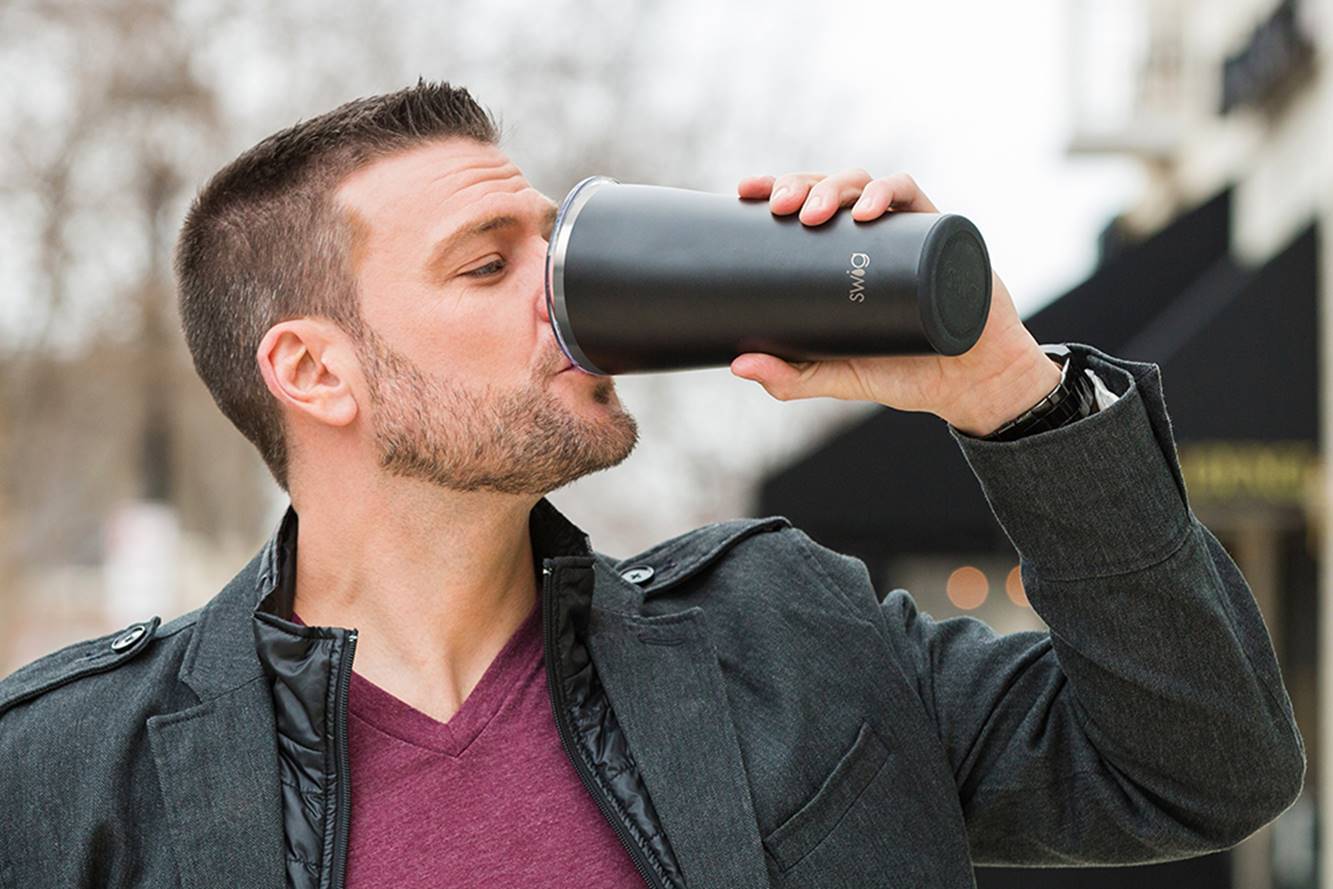 Swig Life's Father's Day Gift Guide
Gift-giving is tricky business. You want to make sure your gift is impressive but thoughtful, useful without overstepping any boundaries. One of the best ways to decide what to give someone is to use the information you know about them to inform your decision. The same is true of figuring out what to give your dad.
We've separated our guide by different types of hobbies to help you find the best gift for father's day.
• Arts & Crafts
Is your dad creative and/or artistically inclined? If yes, he might enjoy receiving a gift that allows him to fully explore this side of himself. Consider gifting your dad a paint set, pottery tools, or something artsy to help him follow his artistic interests.
• Cooking
For dads who love to spend their time in the kitchen, cook and dishware is a must. Some parents are notorious for holding on to old materials that are no longer serving them. If this is your dad, consider gifting him an upgrade to his coffee mug or purchasing him a new kitchen gadget to freshen up his cooking routine.If you've got a dad who likes snacking in the kitchen, it might be fun to make him a treat he'll love, too!
• Nature/Outdoors
Maybe you've got an outdoorsy dad who values nature. This hobby has a lot of nuances so it's important to hone in on what exactly your dad's preference is. Is he into gardening? Does he love hiking? Does he keep indoor plants? Is he just into reading about the outdoors?Take your dad's personality into consideration and choose his gift based on his special interest. Let's say your dad is into plants, depending on his preference, it might be nice to get him seeds for the next planting season or an indoor plant for him to add (or to start) his plant family.
• Exercise
For the dads who like to move-it-move-it, consider gifting equipment or subscriptions to online, at-home exercise programs. If you also enjoy exercising, consider buying something both you and your dad can try together. If you decide to try something new, it might be fun and hilarious to do something outside of your comfort zone.
If your dad requires new gear, this can also be a great opportunity to buy him a new outfit, water bottle, or replacement for whatever he currently needs.
• Entertainment
This is perhaps the most robust category as it includes television, movies, board games, books, music, you name it! This might also be a great opportunity to gift your dad a streaming service to watch his favorite movies or have all-day access to music services.Getting your dad the right gift might take some careful detective work but all of this will be worth it when you hand him a gift he's glad to receive. We're sending our best Father's day wishes to your dads on their special day.
--
Show us what you got your dad & tag us to your photos on Instagram, @swiglife!

Speaking of dads…have you seen our last blog? Check it out! Not Your Dad's Drink: 3 Whiskey Facts & A Brief History.