Posted on
No gym? No problem. Whether you're a seasoned gym rat or are just getting started, there are plenty of options for you to workout at home. For your benefit, we've created a list of resources to help you start exercising without equipment and make the most out of the space you have at home.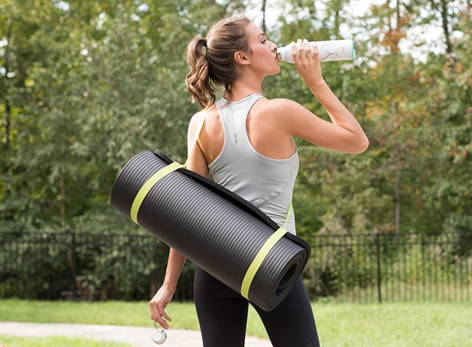 The art of yoga provides numerous physical and mental health benefits like improving your flexibility and helping you focus. With so many of us working from home nowadays, a little relaxation, focus, and boost of energy can help keep you centered throughout the day.
If you're looking for a yoga teacher but aren't quite ready to commit to a studio, consider trying one of the below:
• Yoga With Adriene– Adriene is one of the most-followed yoga channels on YouTube offering free videos to suit your mood, spiritual journey, or strength and flexibility goals. Her videos range from beginner to advanced. She also has a website, with many additional resources, too.
• SaraBethYoga – Another great YouTube yoga channel with a vast catalog, SarahBethYoga's videos range from strength workouts to yoga for anxiety, anger, or frustration.
• DoYogaWithMe.com – DoYogaWithMe is a community of teachers with one mission: "help the world achieve greater well-being while being kind to our fragile planet." They offer free videos but lovers of their content can subscribe and pay for more access to premium content.
Building or maintaining muscle mass may seem difficult without any exercise equipment but fear not, there is still hope. Surprisingly, there are plenty of at-home exercises you can perform that will help you in you learn how to gain muscle at home.
Here are some resources to consider:
• Jeremy Ethier – Many of Jeremy's videos take place in the gym but, recently, he has released a series of at-home muscle building workouts. Jeremy backs his workouts with scientific studies detailing how his exercises work.
• Pamela Reif – With a mix of upper body, lower body, abs, and cardio, Pamela's channel offers exercises for every part of your body. She even has a playlist titled "Home Workouts" that is perfect for getting pumped up!
• Home Bodyweight Workout – This muscle-building bodyweight circuit workout from Muscle and Fitness is sure to raise your heart rate and help you break a sweat. Customize your workout by choosing to target a muscle group or following a celebrity workout!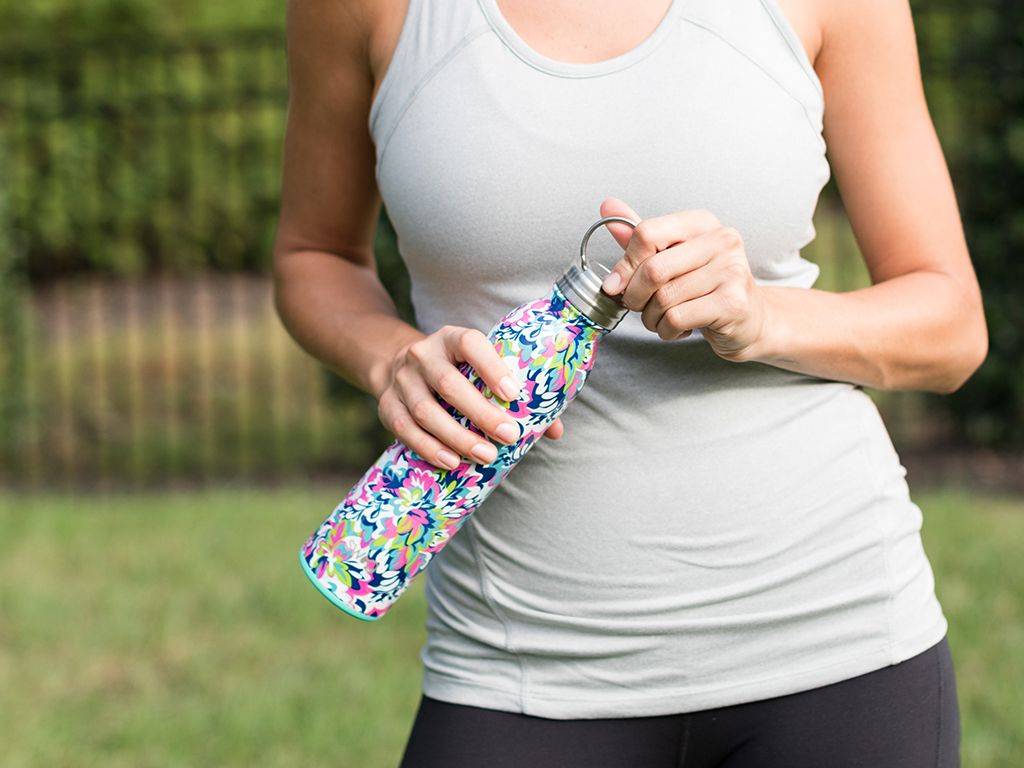 Also referred to as aerobic exercise, endurance workouts involve activities that increase your breathing and heart rate. Luckily, the internet has a plethora of at-home cardio workouts that range from beginner to advanced.
Here are some places you can begin:
• FitnessBlender – This YouTube channel's husband and wife duo have been creating workout videos for over nine years. If you enjoy their content, they offer an all-access membership on their website.
• The Run Experience – Running is a simple endurance exercise that can be done nearly anywhere. The Run Experience YouTube channel provides plenty of tips, pieces of advice, and workouts that will point you in the right direction no matter where you're at in your running journey.
• Endurance Exercise – Who better to offer endurance exercise advice than the experts at the American Heart Association. Their article dives into the benefits of endurance exercises while answering your questions like "How much do I need?"
You don't need fancy equipment to stay healthy and fit. All you need is yourself, a helpful guide, and a little creativity! We recommend that you consult with a doctor before performing any exercise to ensure your safety.
While you're busy breaking a sweat, make sure you stay hydrated and pat yourself on the back for putting a little effort into your wellness.
----
Don't forget to tag us on Instagram while you hydrate with your Swig swag, @swiglife!
If you're looking for ways to step up your hosting game, check out our last blog post about How to Host Your Next Virtual Happy Hour with a group of friends!
Shop our Swigs to spice up your workout accessories!