Posted on
Peppermint is a signature flavor of the holiday season. From ice cream to brownies, cheesecake, cookies, cocktails, pies, and much more--peppermint remains an impressive addition to our recipe repertoire.
We've curated some of the best peppermint drink and dessert recipes to whip up this winter.
The Health Benefits of Peppermint
Aside from looking and tasting amazing, peppermint is also loaded with some hidden health benefits. These include:
• Relieving indigestion. Peppermint has been proven to speed up the digestive process in our bodies, relieving us from any symptoms of indigestion.
• Increased brain activity. Studies have shown that the mere smell of peppermint improves alertness and memory.
• Reduce breastfeeding pain. Peppermint as an essential oil is known to alleviate breastfeeding pains.
• Improves cold symptoms. If you're feeling a cold coming on, reach for the peppermint—as a menthol, it can improve airflow and breath control.
• Improves bad breath. Peppermint gum and tea help alleviate bad breath (but I'm sure you already knew that).
Non-Alcoholic Peppermint Drink Recipes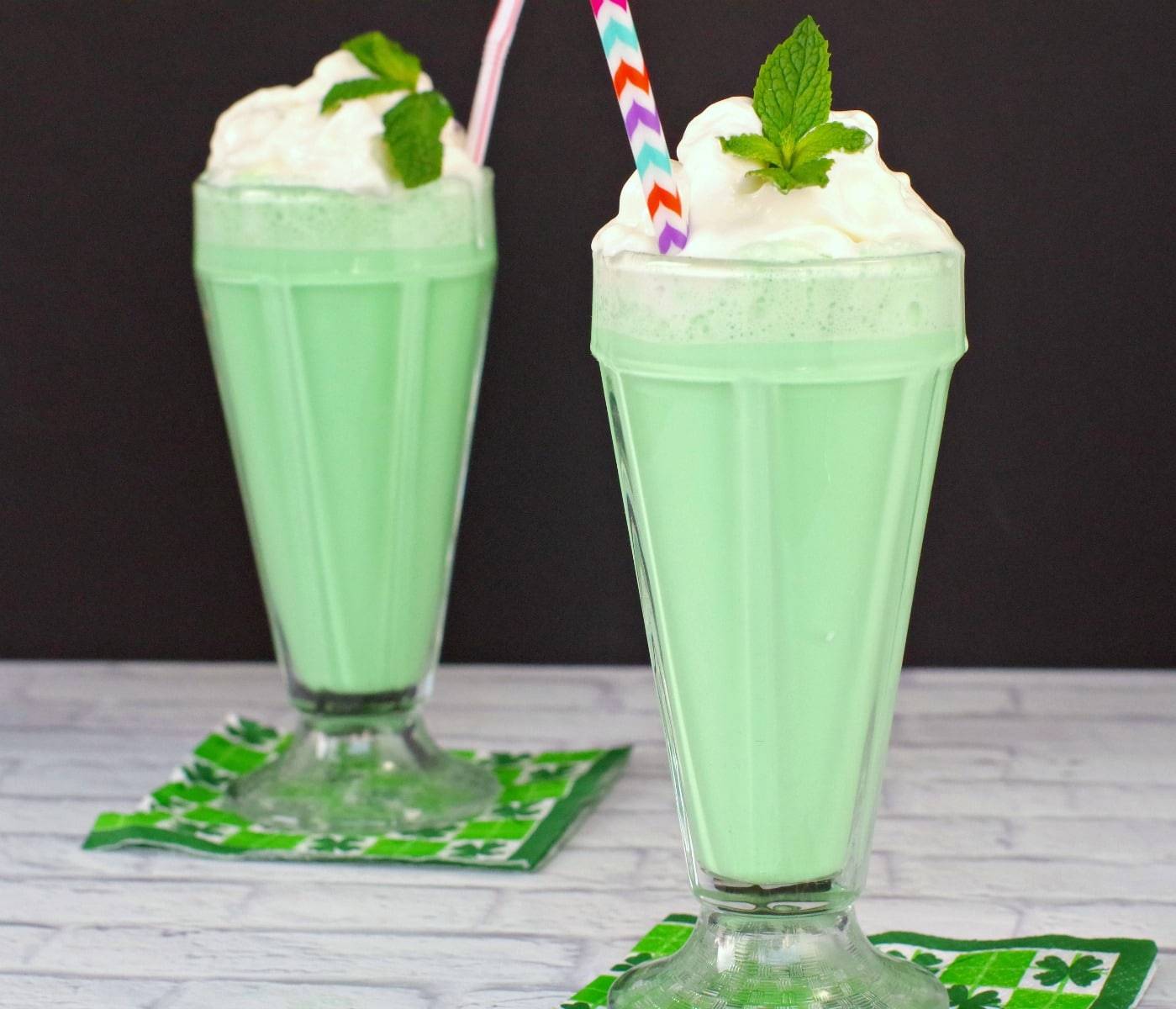 Photo Credit: Terri Gilson, Food Meanderings
This wonderful non-alcoholic peppermint drink is packed with minty flavors and white chocolate goodness. Try serving this peppermint drink recipe from Food Meanderings at your next family gathering—it's sure to be a hit with parents and kids alike!All you have to do is:
Add 6 tbsp of boiling water and 6 tbsp of white hot chocolate mix into a cup. Stir gently until the powder is fully dissolved.
Add ½ tsp of peppermint and almond extract, 1.5 cups of cream, a few drops of green food coloring, and 1 cup of milk into the cup.
Mix everything together until fully incorporated. Top with fresh mint and whipped cream!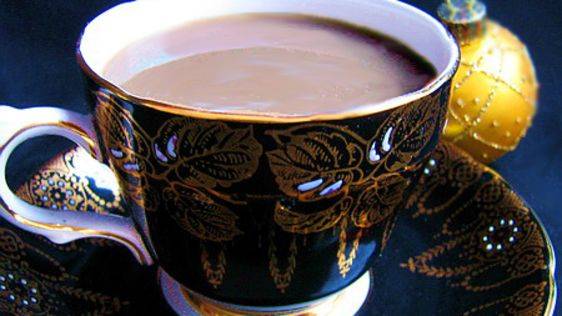 2. Peppermint Patty Coffee
Grab your favorite mug and add 2 tablespoons powdered cocoa mix and 2 teaspoons sugar.
Pour in hot coffee and stir gently to dissolve everything
Add 2 ounces skim milk and ½ teaspoon peppermint extract and stir again.
Serve with your favorite cookie.


Peppermint Mixed Drink Recipes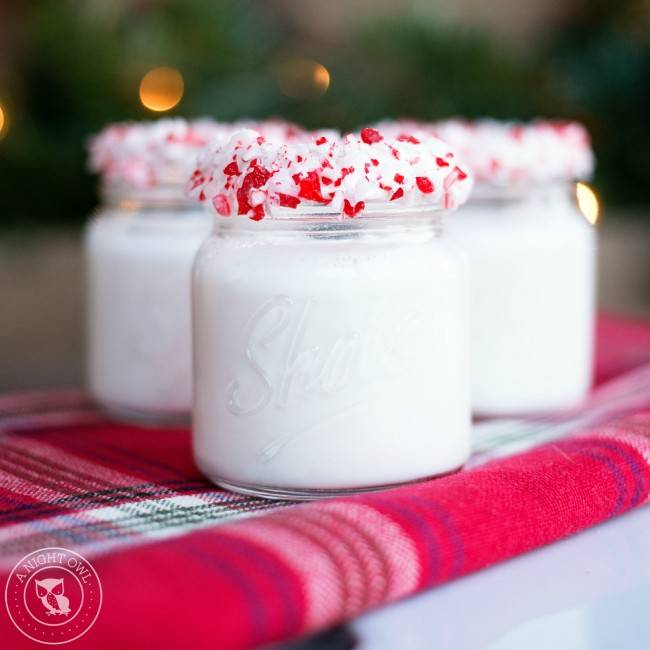 Photo Credit: Kimberly, A Night Owl
If you're searching for a satisfying cocktail for the snowy evenings, this recipe from A Night Owl Blog is just what you need. Prepared under 5 minutes, all you have to do is:
Rim some stylish cups in marshmallow fluff and dip into crushed candy canes.
Combine ¼ cup half and half, 1 oz of chocolate liqueur, and ¼ cup of peppermint mocha creamer into a cocktail shaker and shake vigorously.
Pour the mix into the rimmed cups and you're good to go!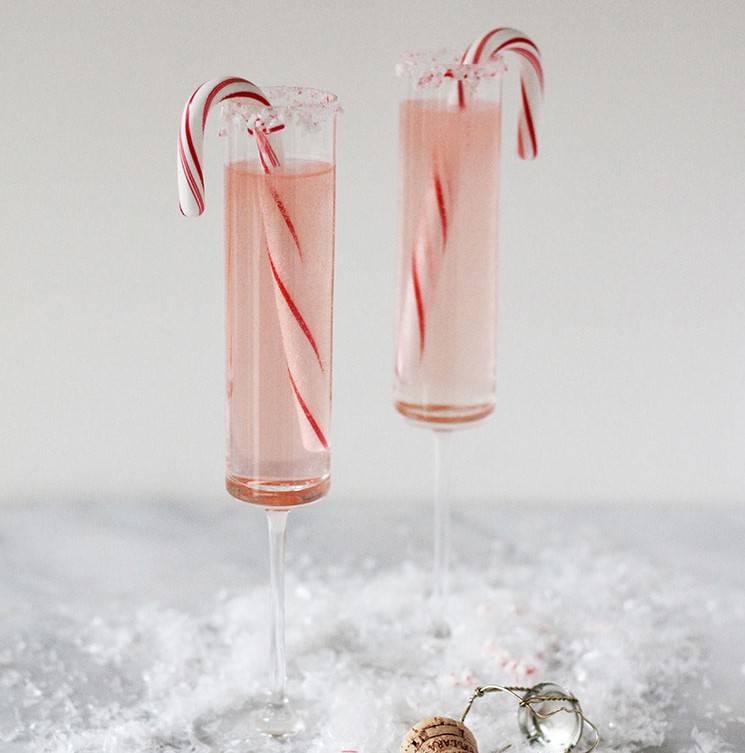 Photo Credit: Freutcake.com














2. Peppermint Champagne Cocktail
Rim a glass white crème de cocoa and crushed candy canes.
Fill the cup with 1-part crème de cocoa to 2-parts champagne.
Garnish with a whole candy cane for the ultimate peppermint touch!


Peppermint Cookie Recipes










1. White Chocolate
Peppermint Cookies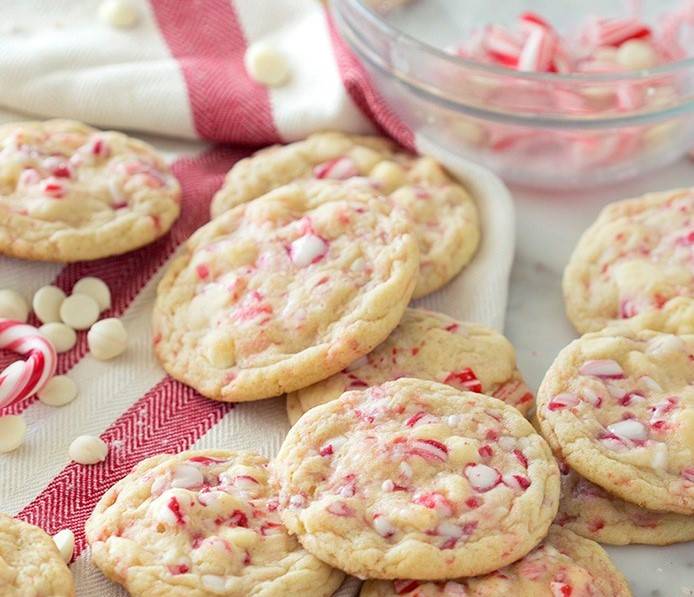 Photo Credit: PreppyKitchen.com
Mix ¼ teaspoon baking soda, 1¼ cups flour, and a pinch each of salt and baking powder together in a bowl.
In a separate bowl, beat ½ cup sugar and ½ cup unsalted butter until light.
Add ¼ teaspoon peppermint oil, ½ teaspoon vanilla, and 1 egg.
Combine wet and dry ingredients.
Fold in crushed candy canes and white chocolate chips.
Make a ball from the cookie dough, coat with crushed candy canes, and place them on a parchment sheet.
Let chill in the refrigerator for 10 minutes. Then, bake at 350F for 7 minutes.
Allow them to cool before serving, and enjoy!










2. Death by Chocolate
Peppermint Cookies
These cookies from Ambitious Kitchen bring a whole new meaning to "death by chocolate." And a whole new flavor—peppermint, of course! Preheat your oven to 350, and get started!
Mix ½ cup unsweetened cocoa powder, 1 teaspoon baking soda, 2 cups flour, and ½ teaspoon salt in a large bowl. You can add instant coffee for added flavor if desired.
In a separate bowl, add 1 cup of butter and sugar and mix until soft and light.
Add ½ teaspoon peppermint and 1 teaspoon vanilla extract, egg yolk, and 1 egg. Beat the mixture again until fully incorporated.
Combine wet and dry ingredients until dough forms.
Make 2 tbsp-full balls out of the mixed dough and place them on a parchment sheet. Bake for 10 minutes.
Dip the cooled cookies halfway into melted chocolate, cool, and drizzle white chocolate over it. Serve and enjoy!
With these peppermint cookies and cocktails, your winter is bound to be cozy and delicious!
Still stumped on the perfect gift for your BFF? Check out Swig's Gift Guide For Friends.
Add Style to Your Festivities. Shop Swig!