Posted on
Mardi Gras (also known as Fat Tuesday) is an annual holiday filled with parades, music, fun costumes, and unique decorations. Oh, and cocktails. Definitely cocktails.
Whether you're a New Orleans native or just a Mardi Gras super-fan, you need to be stocked up with some of the best and most classic Mardi Gras drink recipes this year.
Luckily for you, we've compiled some must-have Mardi Gras drink recipes for your sipping pleasure. Check them out!
5 Mardi Gras Drink Recipes to Celebrate With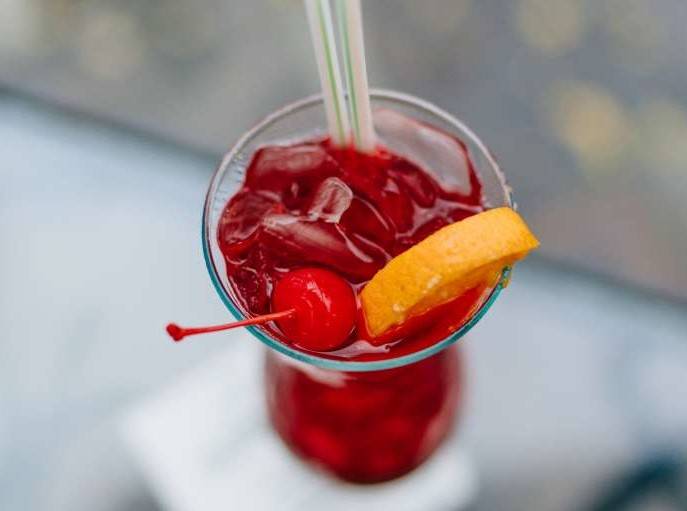 Photo Source: www.neworleans.com
The hurricane cocktail is a classic Mardi Gras drink to kickstart your celebrations. Invented in the 1940s, this drink is steeped in New Orleans culture. To get started:
Combine 2 oz light rum, 2 oz passionfruit juice, 2 oz dark rum, 1 oz orange juice, ½ oz lime juice, 1 tablespoon grenadine, and simple syrup into a cocktail shaker.
Add ice and shake vigorously
Strain into the glass filled with ice.
Garnish with a slice of orange or cherry. Instant bliss!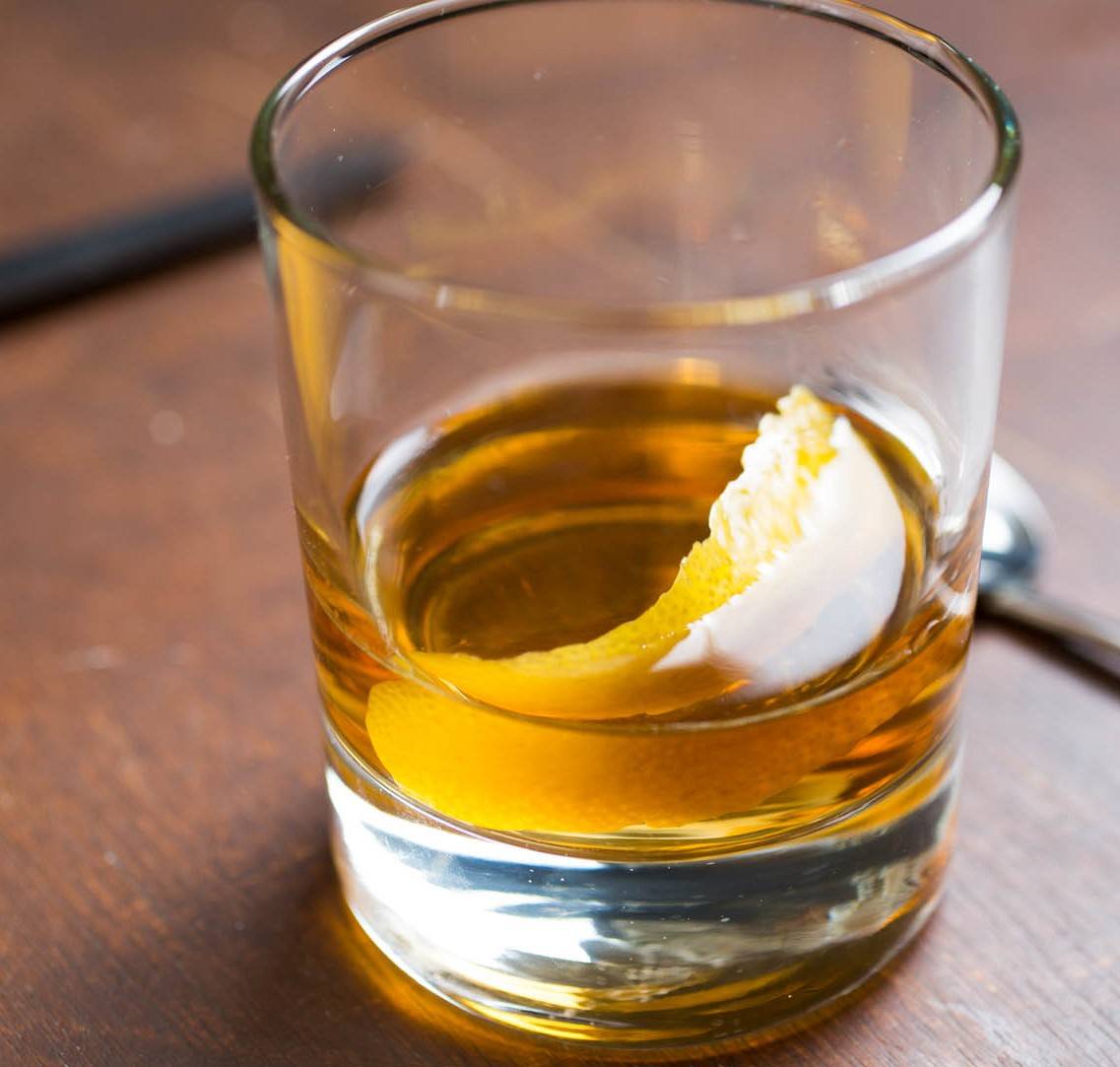 Photo Source: Vicky Wasik, Serious Eats
Recognized as the official cocktail of New Orleans, Sazerac is a delicious drink that should definitely make an appearance at your festivities. To whip up this drink:
Fill your Mardi Gras themed tumbler with ice and set it to chill.
In another glass, mix 1 teaspoon of sugar, 4 dashes of bitters, and some water. Mix until sugar is incorporated.
Add 2 oz Sazerac rye whiskey. Add ice and stir until well mixed.
Remove the ice from the tumbler and coat the inside with absinthe. Discard any extra.
Strain the contents of the second glass into the tumbler. Rim with a lemon peel.
There you have it--a classic Mardi Gras cocktail! Drink responsibly.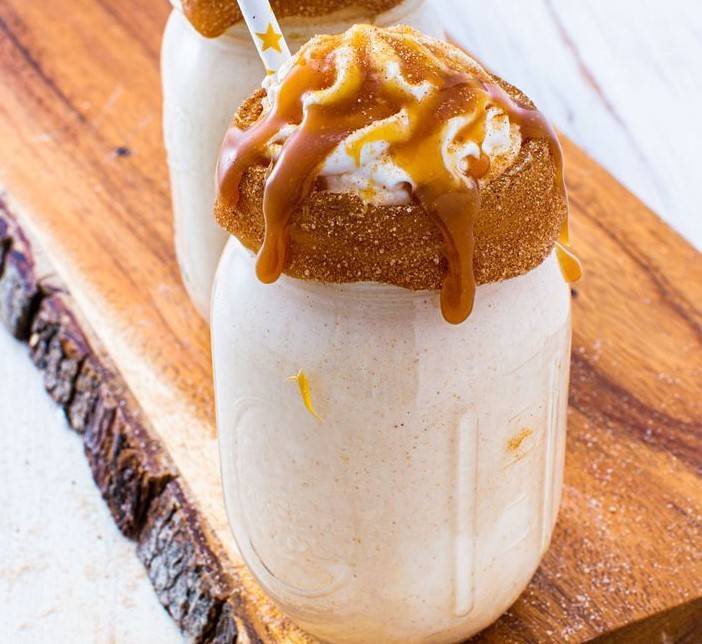 Photo Source: EMILY HLAVAC GREEN, Delish
This is another classic Mardi Gras drink that combines all the joys of a milkshake with all the joys of alcohol! To enjoy this tasty treat:
Rim your favorite cups with cinnamon sugar and caramel. Set aside.
Combine 1 teaspoon vanilla, 1 cup bourbon, 1 teaspoon cinnamon, 1.5-quart vanilla ice cream, and 1 teaspoon honey into a blender and blend until smooth.
Pour the delicious concoction into your cups. Top it off with cinnamon and whipped cream. Yum!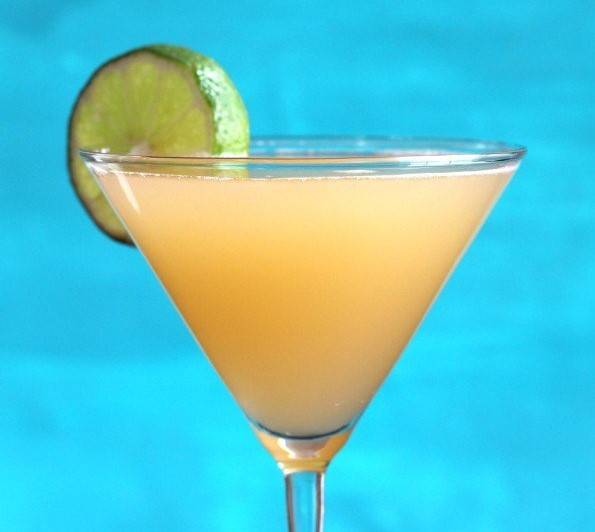 Photo Source: mixthatdrink.com
The swampy bayou is a fixture of New Orleans. And this bayou cocktail recipe is bound to become a fixture at your Mardi Gras party. This southern-inspired cocktail is full of fruity goodness. To prepare this drink:
Combine 2 oz cognac, a dash of lime juice, and 2 oz peach juice with ice into a cocktail shaker.
Shake and strain into your cup and voila! Easy as that.
This classic drink recipe is straight out of 1930s New Orleans—adding legitimacy and sophistication to any Mardi Gras party. To fix this tasty zinger:
Combine 2 dashes aromatic bitters, 2 dashes Peychaud's bitters, ¾ oz cognac, ¾ oz rye whiskey, ¾ oz Bénédictine Liqueur, and ¾ oz sweet vermouth into a pitcher filled with ice.
Stir until ingredients are fully incorporated. Strain into your cups and garnish with a cherry. Sip on!