Anyone else itching to curl up next to the fire with a warm drink? Just us?
The upcoming fall season brings incredible flavors, freshly picked fruit, and the return of seasonal cafe favorites. Swig's bringing you our favorite recipes for everything from non-alcoholic, hot, frozen, and mixed drinks for fall that are ready for the tasting.
From cafe favorites to spicy cocktails, these drink recipes are sure to please this fall. Let's get started!
10 Fall Drink Recipes We Love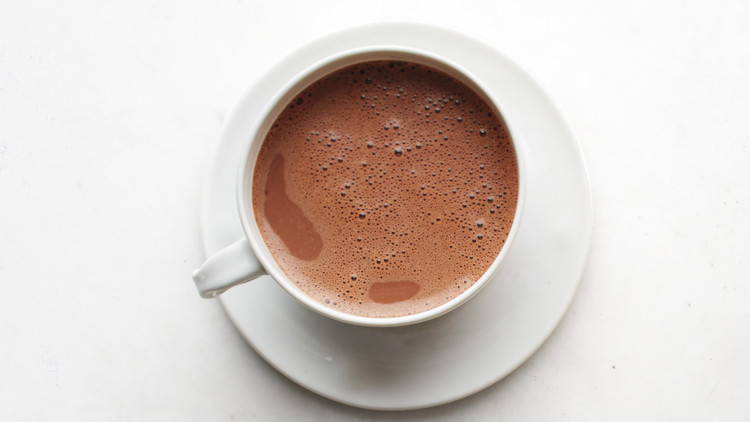 Photo source: Johnny Miller via Martha Stewart
If we trace back hot chocolate's history, we'd find its origins in Mexico. In this early Mayan period, hot chocolate was made with cocoa, water, cornmeal, and chili peppers. As an homage to these spicy origins (and the flavors of fall) try this Spiced Hot Dark Chocolate recipe. The result? A warming, flavorful, and rich autumn treat.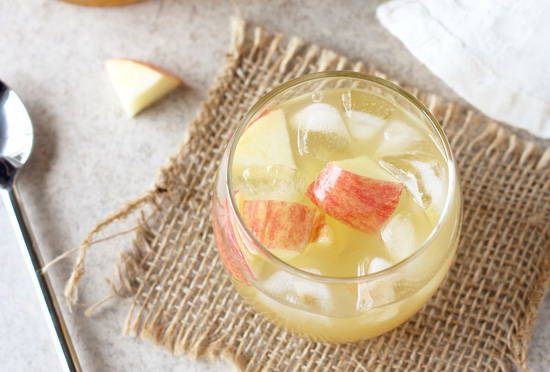 Photo source: COOK NOURISH BLISS
From Cook Nourish Bliss: A super simple spritzer for last-minute sippin' or full-fledged hosting. It's so easy, we can list the whole recipe here: 1) Mix ginger beer, apple cider, sparkling water, and chopped apples in your favorite cup. 2) Drink. 3) Aaahhhh.




3. Warm Caramel Apple Cocktail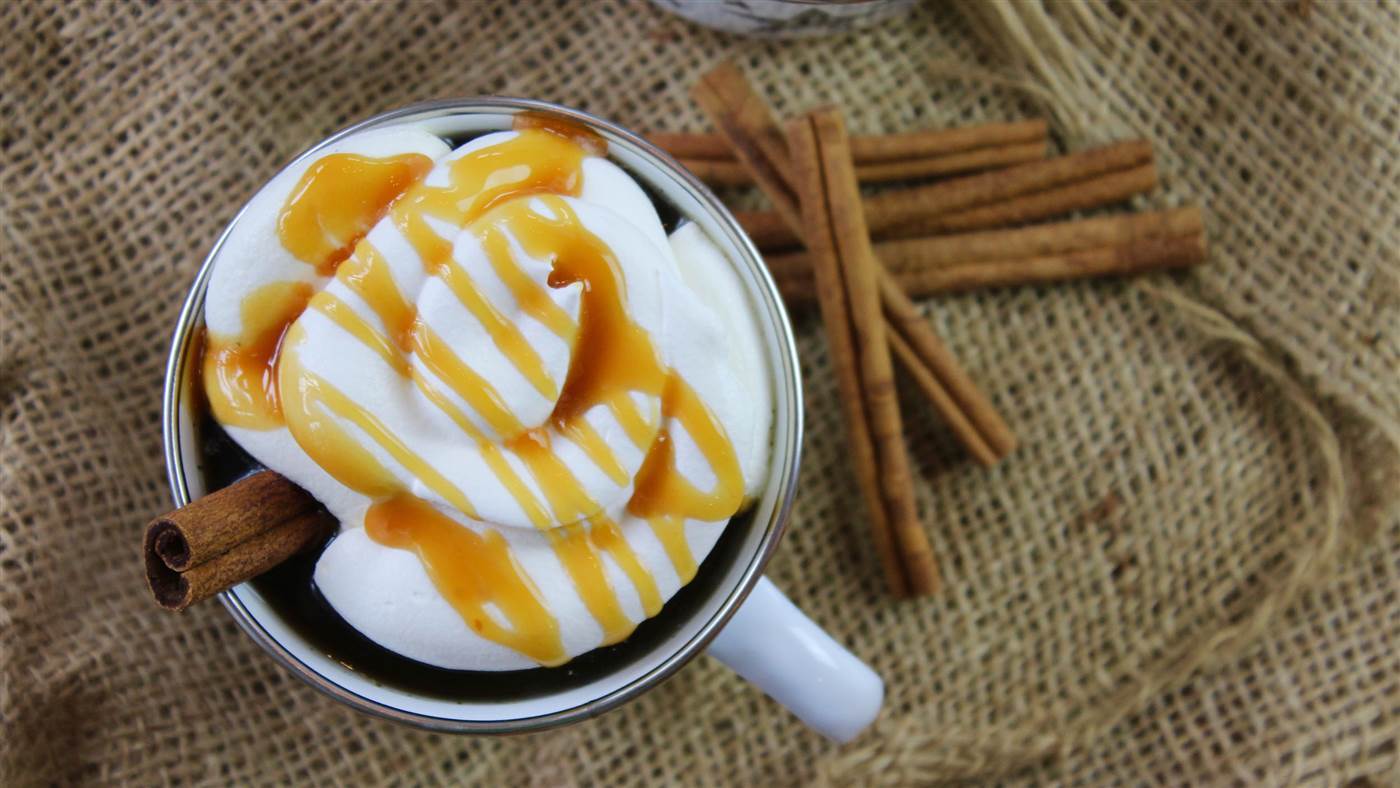 Photo source: Maureen Petrosky via Today.com
Bobbing for apples just got a little crazier. This cozy cocktail recipe dresses up apple cider with dark rum, whipped cream, and caramel sauce. Add in a whole cinnamon stick for stirring and you get a boozy dessert for those chilly nights.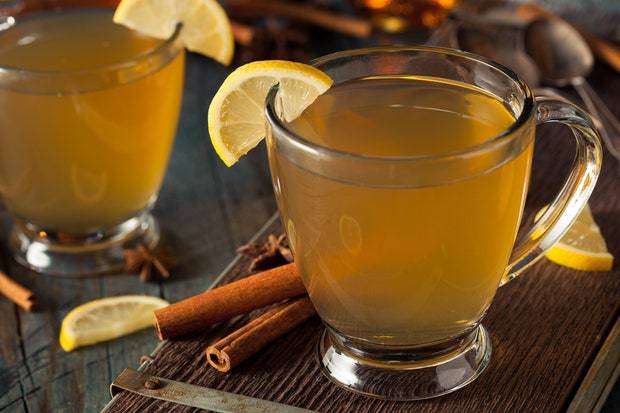 A hot toddy is one of the easiest cocktails you can whip up this fall. Long thought of as a cold remedy, this combination of bourbon, honey, and lemon coats your throat and warms the stomach. This recipe from Epicurious keeps it simple, but feel free to personalize with your favorite tea bag or fall spices. Swig tip: keep the "hot" in Hot Toddy with our tumblers––sure to keep drinks hot for up to 12 hours!










5. Pumpkin Spice Chai Latte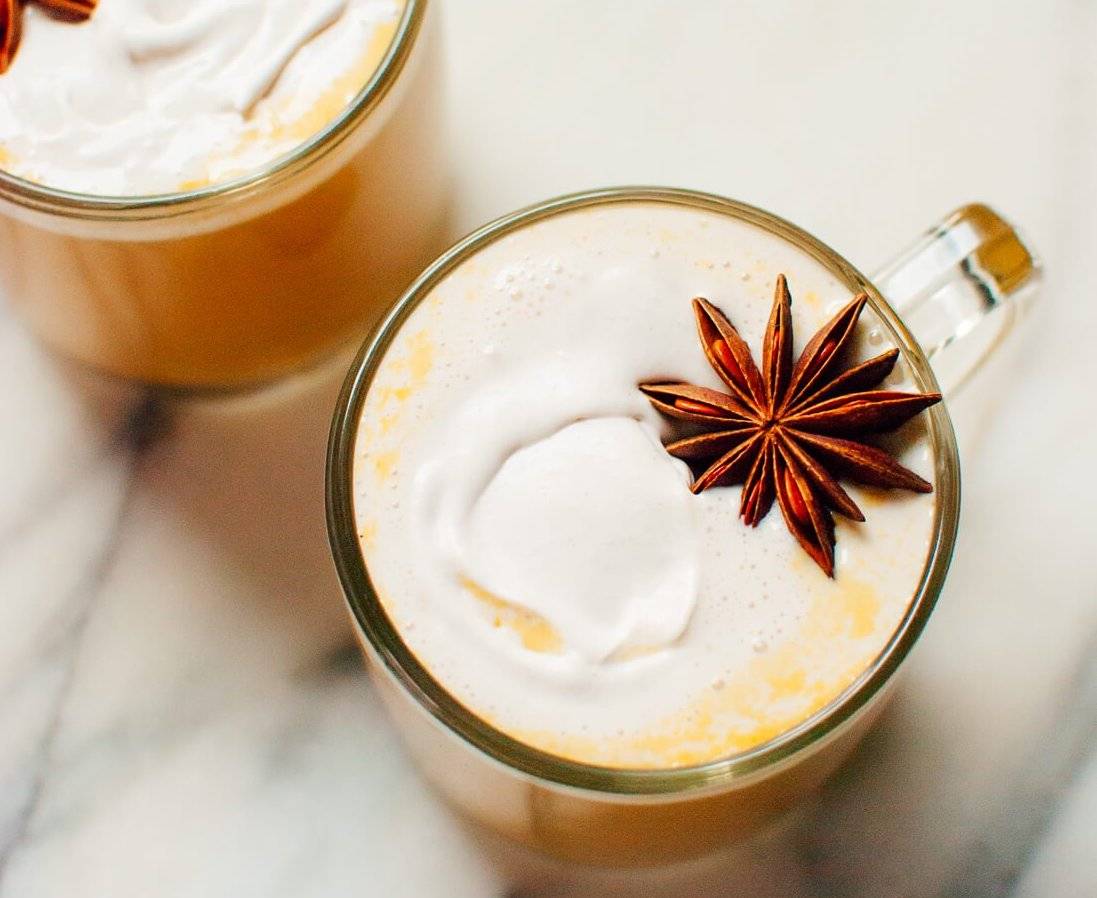 Photo source: Cookie and Kate
What is a fall drink recipe list without mention of the famous PSL? Here at Swig, though, we wanted to add a special twist: chai tea! This homemade recipe from Cookie and Kate offers an alternative to Starbucks fall drinks and uses all-natural ingredients. In the end, you get a super creamy, surprisingly healthy, fall drink.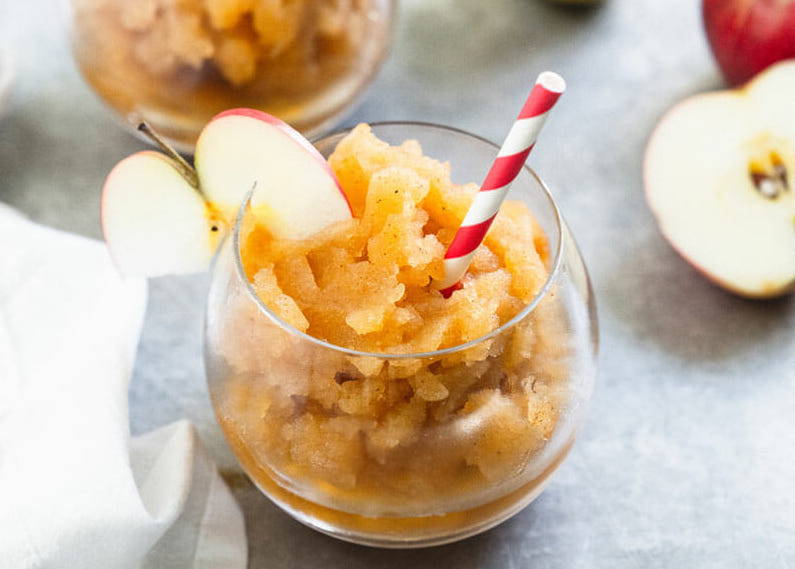 Photo source: A Couple Cooks
Who says apple cider has to be hot? Turn this fall classic into festival fanfare with this innovative recipe. Add some fresh apple slices from your trip to the orchard and you've got the ultimate mid-day treat.










7. Cranberry Cobbler Smash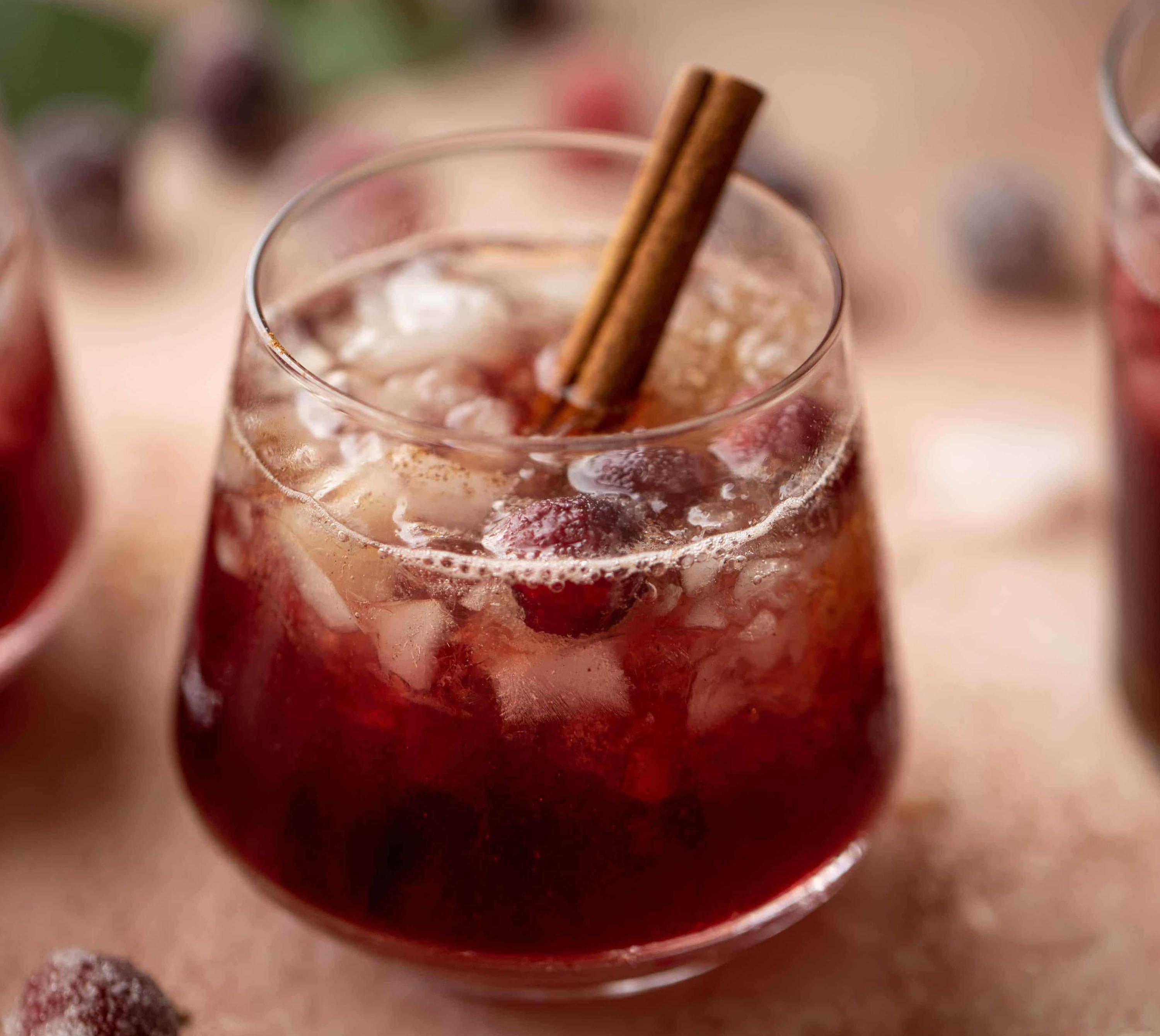 Photo source: How Sweet Eats
Cobbler in a glass? Sign me up. This recipe brings in the signature flavors of fall (plus a liiiiittle alcohol) to make a perfect Thanksgiving drink. The drink's secret weapon is its cinnamon simple syrup––the spiced sweet notes perfectly balance the tart cranberry juice.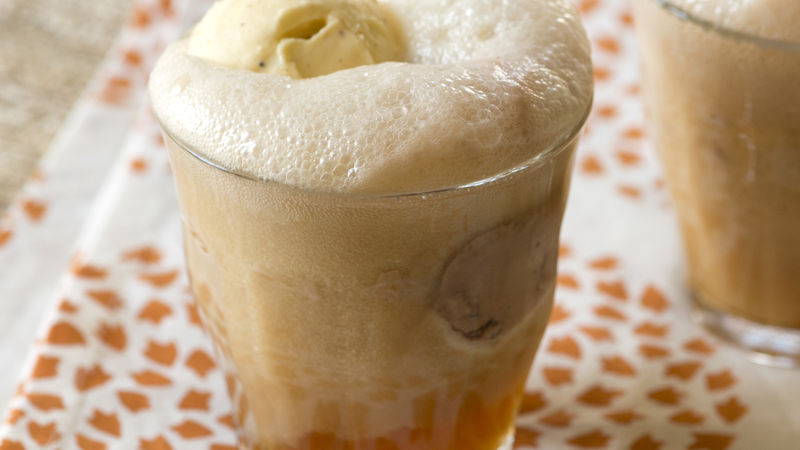 Photo source: Betty Crocker
Take advantage of seasonal ales this autumn with a pumpkin beer float from Betty Crocker. When fall hits, many breweries will release limited-edition pumpkin flavored beers. If you can't get your hands on one of these unique brews, a dark stout will also work. What comes next is sweet: add vanilla and chocolate ice cream to a glass and pour over your beer. The multi-flavor combination adds the perfect sweetness to this boozy dessert.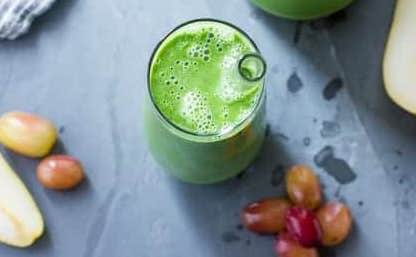 Photo source: The Bojon Gourmet
Fall brings incredible flavors that can be incorporated into drinks all day, every day! And yes, that includes first thing in the morning. This Fall Greens Smoothie takes advantage of fall's peak fruits and veggies, including pears and kale.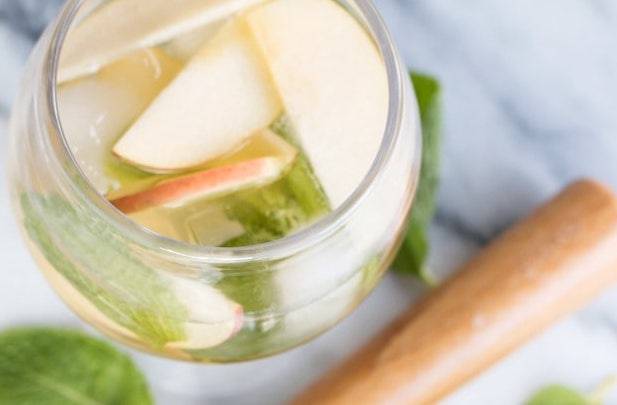 Photo source: Cake 'n Knife
After a trip to the orchard, there's only so many apple pies or crisps you can make. Take those leftover apples and pop them in this classic cocktail. This recipe touts the cocktail's ability to perfectly transition drinkers from winter to summer with a single sip. Try using green apples to stick with the drink's signature minty color scheme.






Keep your drinks hot as cider
or cold as the autumn breeze with a Swig!