Posted on
The importance of hydration can never be overstated. And while it's commonplace to see and hear messages about hydrating, do you really know why water is so crucial for your body?
In this blog, we'll cover the basics of hydration and why it's so important for the body, mind, and soul.
Why Is It Important to Hydrate? 8 Benefits of Hydration
Staying hydrated is crucial to maintaining a healthy body—inside and out! Some of the benefits of hydration include:


1. Hydration helps you lose weight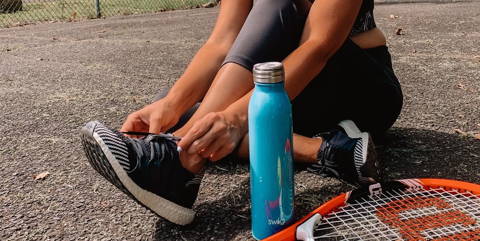 Are you experiencing difficulty losing weight? The answer might lie in dehydration. A study confirmed that individuals who are dieting lose more weight when they increase their water intake than those who don't.


2. Hydration prevents dry mouth…and bad breath
A great way to keep your oral health in check? Hydration!
Staying hydrated helps to maintain moistness in your throat and lips. When your throat is dry, it promotes bad breath and unpleasant taste. Dryness of the mouth can also speed up tooth decay.
3. Hydration boosts your mood
Beating the blues could be as easy as a glass of water. Studies reveal that people who drank two to four liters of water every day exhibited more positive emotions and calmness than those who drank less.
Go on, raise a bottle of water to this life-hack!


4. Hydration increases your brainpower
Dehydration can cause major disruptions in cognitive performance. Studies suggest that when you drink water during tasks, you perform better than those who don't.
So, be sure to always keep a water bottle on hand – whether you're doing an important task or are on a Bachelor binge – to keep the mind sharp.


5. Hydration prevents headaches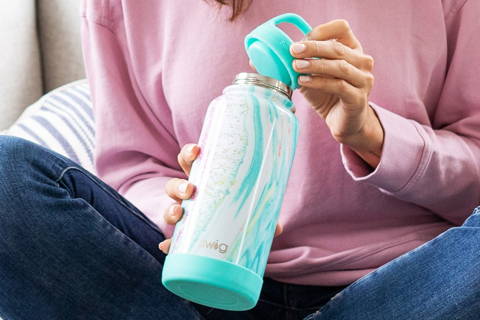 Dehydration is one of the common causes of headaches. In some cases, water deprivation can also cause migraines. If you're prone to headaches, or want to avoid them altogether, you need to stay hydrated regularly.


6. Hydration prevents diseases
In protecting your health, an "apple a day" has nothing on a bottle of water. In fact, proper hydration can help prevent several health conditions, including:
urinary tract infections
coronary heart disease
kidney stones
constipation
and more!
7. Hydration keeps the skin supple
The greatest moisturizer—and key to lifelong healthy skin—is proper hydration. When your body is dehydrated, a reaction can occur that makes the skin stiff and inelastic. A healthy balance of proper hydration and moisturizing products can ensure your skin retains moisture, softness, and health.


8. Hydration cleanses our bodies inside out
Hydration is directly linked to the kidney—an organ responsible for filtering out waste and toxins from our bodies. This waste is excreted as urine and sweat. In extreme cases of dehydration, the kidneys may stop functioning, increasing the toxins in your body. Regular hydration can ensure your kidneys are operating smoothly.


What is the Best Way To Stay Hydrated?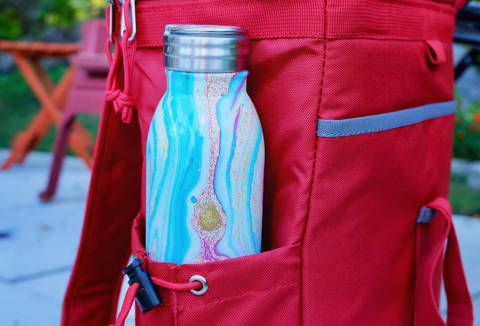 Understanding the importance of hydration is a great first step--we now need to take the proper steps to stay hydrated. But the question remains: what is the best way to stay hydrated?
In reality, there's no elite, top tier, #1 way to stay hydrated other than finding what works best for you and your lifestyle.
Water is obviously a key component, but staying hydrated isn't limited to simply drinking water. In fact, alternate methods such as eating ice chips or fluid-rich foods like fruits and veggies.
Other simple routes to hydration include:
Staying indoors in hot weather
Dressing properly and using sun protection
Flavor your water or water down your typical juice or sports drink for added hydration
If you're reading this, refill your water cup and continue on your journey to health and hydration. Swig will be here along the way with resources and products to help you stay on track.
Staying hydrated looks cool with Swig!