Posted on
Spiked seltzer water is the hottest newcomer in the drink world. It's crisp, refreshing, and less problematic than its high calorie and sugary counterparts.
We've surveyed what the market has to offer in terms of spiked seltzer water and non-alcoholic sparkling drinks so you can sit back, slip your drink into a skinny can cooler, and relax with a delicious beverage.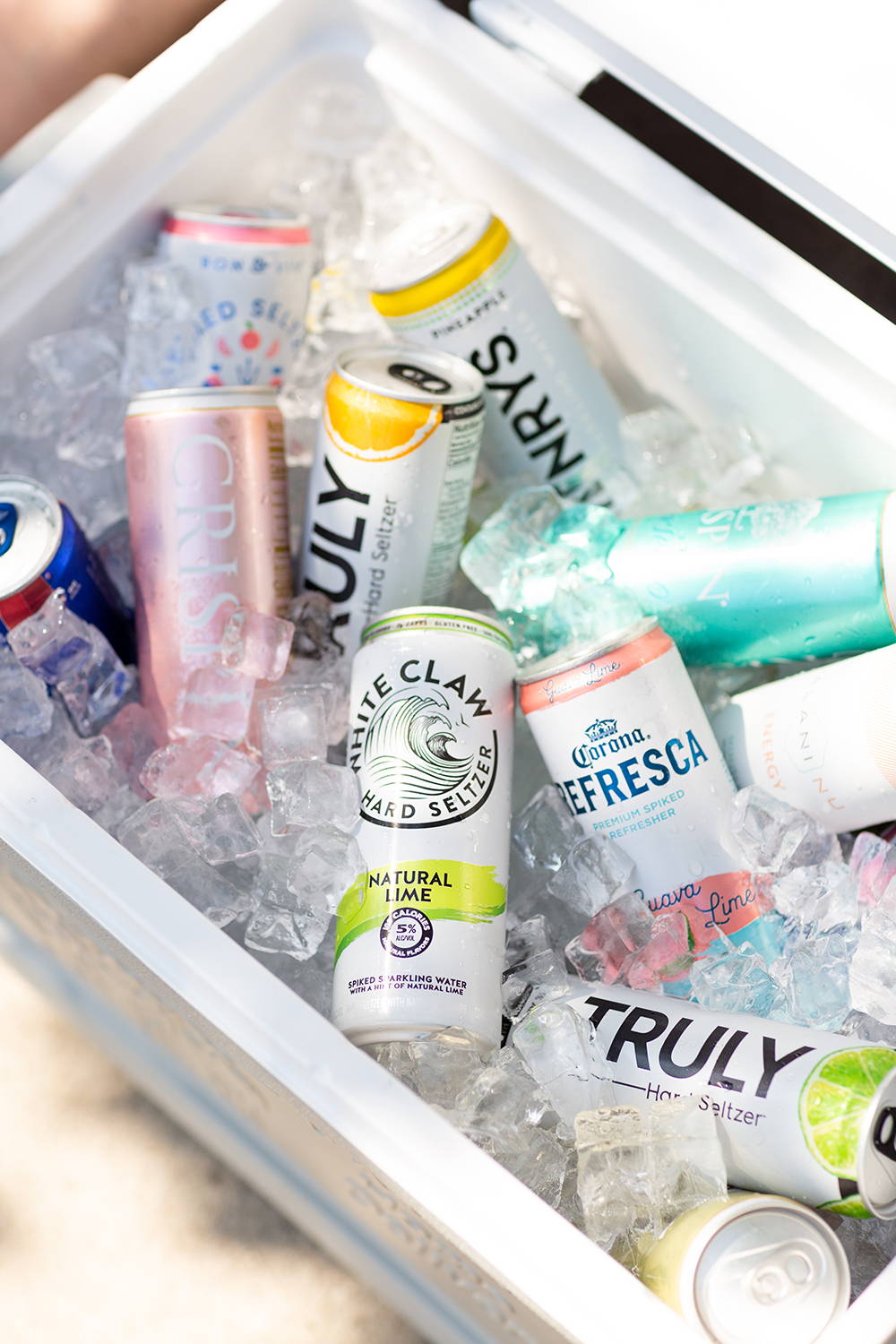 1. Truly

• Pineapple (4.5/5) — Truly's pineapple-flavored seltzer is a Caribbean vacation in a bottle. It offers great likeness to its tropical namesake in taste and scent. It's aromatic and has an essence of sweetness for those who aren't ready for a sugar-free drink.

2. Henry

• Passion Fruit (1/5) — This flavor is, unfortunately, a missed opportunity. It's reminiscent of a candy replicating a flavor rather than harnessing the fidelity of true, ripened passion fruit. While this drink on its own leaves something to be desired, it would be a great mixer with juice, soda, or bitters.

• Pineapple (2/5) — In comparison to the Truly, this pineapple flavor isn't terribly faithful to the fruit. However, it's still an upbeat and springy drink. Take this drink with you to the beach or pop a fun umbrella into the can to feel transported to somewhere warm and breezy.

• Peach Mango (3/5) — This is a flavor we can get behind. Peach and mango are two flavors that work in concert with one another. Fruity, tangy, fun—what more could you ask for!? If this drink were an outfit, it would be a swingy dress worn to a discotheque.

3. Smirnoff

• Berry lemonade (1.5/5) — The berry lemonade Smirnoff is a fabulous throwback to the Lip Smackers lip balms: fun combinations, great design on the product, and heaps of fun. This drink has excellent fizz but tastes more like the lip balm version of the flavor than the flavor itself.

• Piña Colada (1.5/5) — Did we mention Smirnoff knows how to capitalize on fun? Cause they do! This drink offers a great aroma and a strong bubbly texture. The taste is more essence than flavor—tasting more like a scent than rich, tangy pineapples and a juicy coconut.

• Cranberry Lime (4/5) — Heavens to Betsy, this drink is delicious. If you're a lover of vodka cranberries, skip that and drink this. This drink is zippy, exciting, and fresh. If you're looking for a drink that feels like a great dancing partner, look no further.

The best part about all of these drinks? You can enjoy them in style as they all fit in a Swig!Our skinny can coolers are stylish, dishwasher safe, and triple insulated to keep your drink condensation free and cold for up to twelve hours. Get a skinny can cooler that best matches your vibe!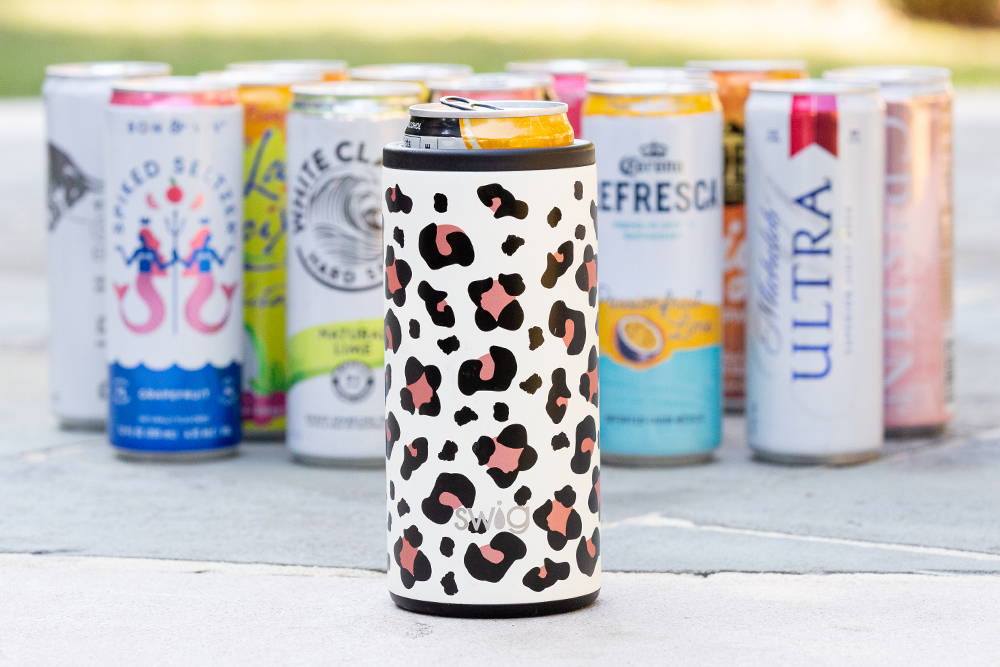 Non-alcoholic seltzers are a great option for people who do not drink or for those who would like to control how much alcohol they add to their beverage. Additionally, you can use these as mixers that won't change the alcohol content but add a little extra something to your drink.
Here's our list:
• Clementine & peach (5/5) — This drink can only be described as a non-stop joyride to deliciousness. It's a classy fruit pairing that makes you want to say "ooo la la, what a beverage!". Enjoy this drink in your fanciest day-clothes to bask in the great ambiance of this treat.
2. Perrier
• Grapefruit (4/5) — Perrier's grapefruit is a fantastic drink to cool down with after mowing the lawn or just to pair with your lunch. It's a wonderfully casual drink that offers simplicity with great taste.
• Pineapple & mango (5/5) — A home run from Perrier! This is the drink you hide in the back of your fridge so your roommates don't get to it before you do. The flavor is peppy, tropical, slightly sweet, and just downright delightful.
--
If you're curious about whiskey, then you don't miss out on our last blog! Check out our last post, Not Your Dad's Drink: 3 Whiskey Facts & A Brief History!

What's your favorite seltzer? We want to know! Tag us on Instagram @swiglife in a photo that features your favorite drink in one of our insulated, stainless steel can coolers!


What are you waiting for? Get a Swig for your seltzer!