A hot summer day needs to be paired with a refreshing mixed drink. Now is a great time to test out your bartending skills and experiment with a new, summery drink like an inventive slushy or classic cocktail.
Here are our picks for delicious and easy homemade drinks! Read on and get sippin'.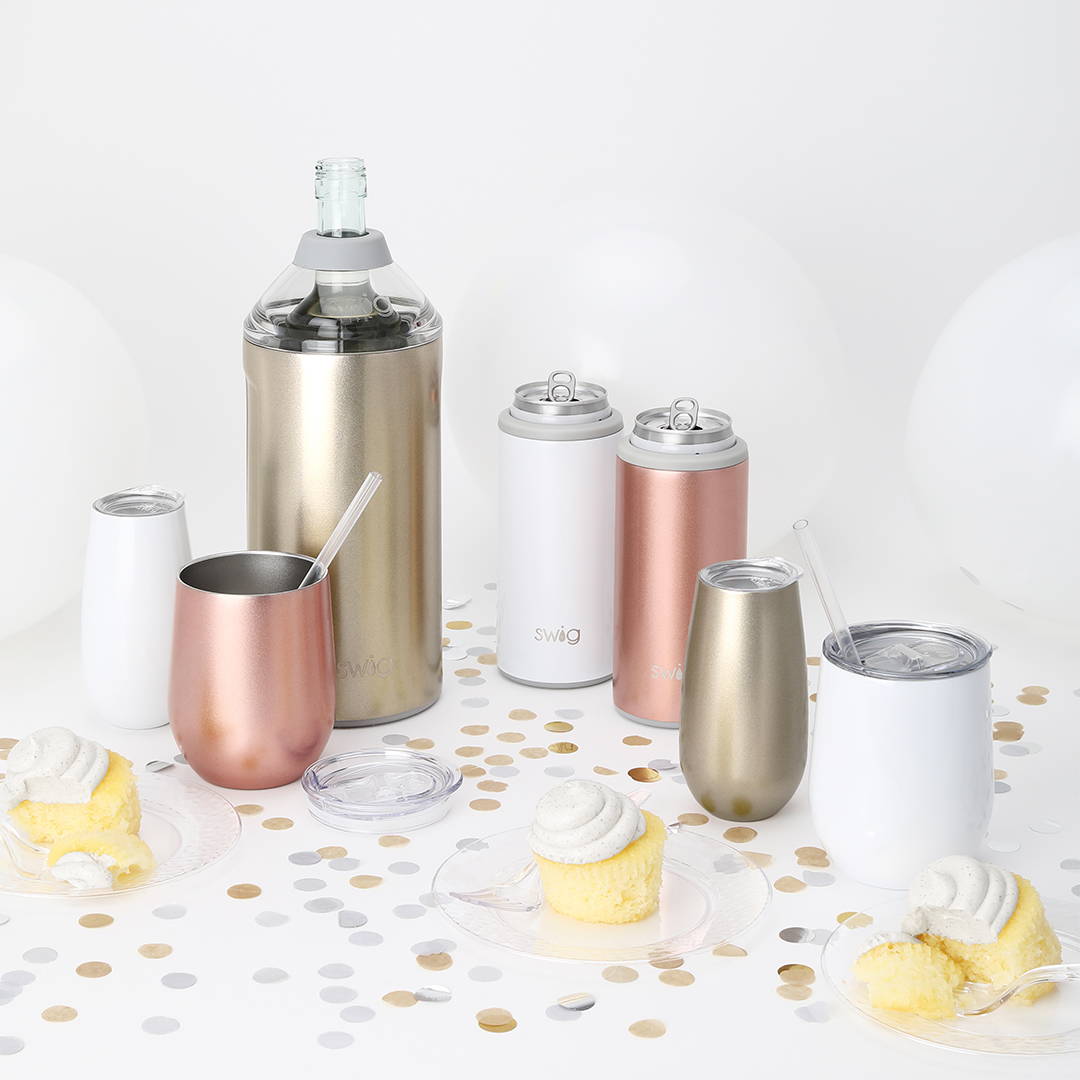 6 of the Best Mixed Drinks for Summer
1. Mojito
To us, mojitos are a harbinger of summer (and surprisingly simple to make at home). Check out this recipe and get ready to add this evergreen cocktail to your repertoire. Mojitos are known for their signature minty taste. Level up your bartending game by grabbing fresh mint from the farmers' market or your herb garden.
Intimidated by the infamous "muddling"? While the mojito needs its dry ingredients muddled to release the flavors, there's no special equipment needed—a fork or wooden spoon works perfectly! Gather up your ingredients and muddle away!
2. Strawberry G+T
More fruit, please! This recipe features a fresh fruity twist on a Gin and Tonic, elevating it from a dry standard to the perfect summer treat. The recipe calls for both fresh strawberries and strawberry syrup.
Consider making the syrup at home or opt for a supermarket variation (leftovers work great on pancakes or ice cream later). For a less sweet alternative, you can even sub out the syrup and muddle the fresh strawberries at the bottom of your glass before pouring. Dish out your finished product in our practical and fashionable stemless flutes.
3. Frosé
If you haven't already tried this trendy drink, frosé is essentially frozen rosé wine. While lots of bars make it with a fancy machine, this recipe shows how simple it can be to make right in your own kitchen!
After picking out your wine of choice, gather your favorite fruits, sweetener, and lemon juice and you'll be good to go. Just make sure you're allowing extra time for chilling in the freezer.
When choosing your fruits, try keeping the drink as pink as possible by using watermelon, strawberries, or raspberries. Freeze, blend, and voila! An adult slushy.
4. Whiskey Highball
Whiskey is making a resurgence in the drink scene. Luckily, we've got a recipe that will turn your favorite bourbon into a bubbly summer staple. Plus, there are only two ingredients: whiskey and soda water.
Need a little sugar to cut the flavor? Sub soda water with ginger ale for a more balanced drink. Add a lemon garnish and drop it in a tumbler cup for the finishing touches.
5. Sangria Slush
Another amazing frozen drink to experiment with this summer is this twist on sangria. The beauty of sangria is in the fresh fruit, so dump out the last of whatever berries you find in the fridge or freezer into this summer-ready recipe.
This recipe calls for red wine ice cubes, so be sure to freeze them overnight before getting started. (Great idea when you're staring down that half-finished bottle of leftover red wine). If you're short on time, prefer the typical pitcher variation, or just hate red wine...we've got a recipe for white wine summer sangria, too.
6. Dole Whip Lemonade
Dreaming of a getaway? This virgin piña colada-like recipe is a tropical vacation in a cup. All you need is frozen pineapple, lemonade, and coconut milk. Put it in a blender and you get a yellow drink straight out of paradise.
Looking to add a boozy-twist to this drink? Try adding coconut rum and a splash of sweetened condensed milk. Top your drink with a maraschino cherry, a fresh pineapple slice, and you're good to go.
Any of these homemade summer drinks are sure to quench your thirst and help beat the heat. Keep the drink cold all day by picking out a Swig to hold your newest cocktail creation!
---
Don't forget to tag us @SwigLife if you tried one of these drinks!
Looking for more tips and tricks of the mixologist trade? Check out our Bartending for Beginners guide!


Barware shouldn't be boring. Upgrade with a Swig!