Posted on
When you're young, Halloween is one of the most exciting times of the year. You get dressed up in different costumes, trek through the neighborhood, and spend the night eating your haul of candy.
But as you grow older, Halloween can lose a lot of this fun.
Relive those moments of your childhood with our list of Halloween Candy Inspired Cocktails. So, buy a pack of your favorite Halloween candy and get inspired with these Halloween themed cocktails!


5 Sweet Halloween Themed Cocktails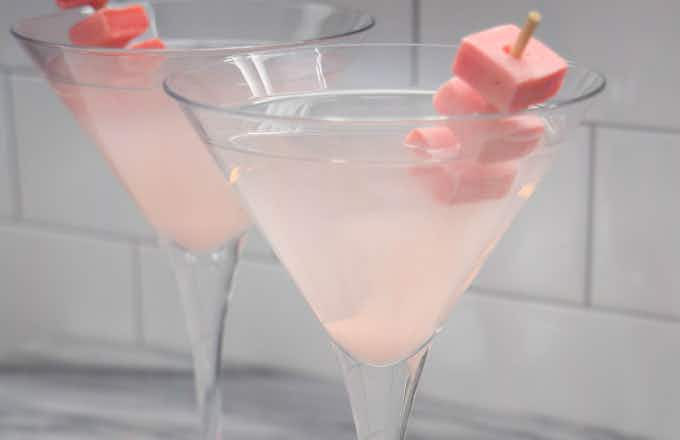 1. Pink Starburst Martini
The pink starburst martini recipe from Drizly is a delicious Halloween themed cocktail requiring a blend of strawberry, citrus and vanilla to build the flavors of your favorite chewy candy.
To prepare this sweet drink, you need 3 ounces of vodka, 1 ounce of strawberry kiwi juice, and 1 ½ ounce of strawberry flavored seltzer or sparkling water. Add strawberry kiwi juice and vodka to a shaker filled with ice. Then, shake well, and strain it into a martini glass. For a final touch, garnish it with some skewered pink starburst!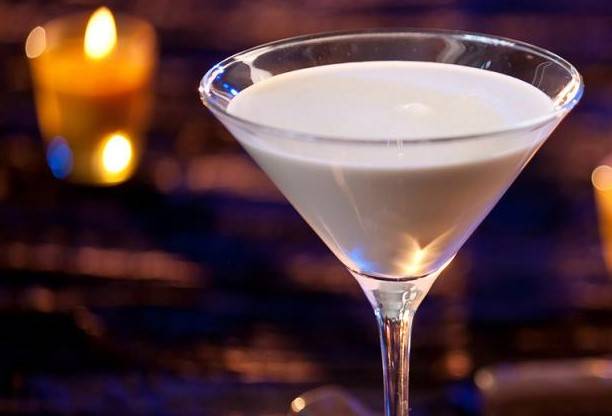 Photo source: Steve Murello
The Milky Way candy bar is a classic fan favorite. As an adult, you might want to relive the good old days of munching on this candy Halloween night by creating an adult version—this time in drink form. This Milky Way Martini recipe from HGTV uses 1½ ounces of cream liqueur, 1 ounce of vodka, and ½ ounce of cream.
To finish up this Halloween themed cocktail, mix all of the ingredients and strain them into a nice martini glass. Mix with some ice cubes and chill to get the best taste.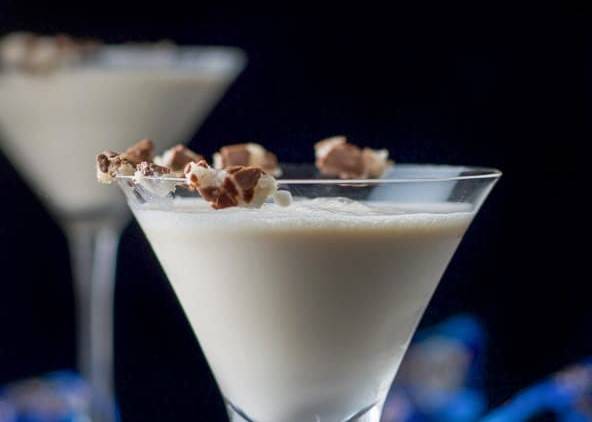 Photo source: Elaine Benoit
This adults-only take on an almond joy is sure to satisfy your sweet tooth. The recipe from Dishes Delish needs just four ingredients to make this amazing cocktail: 1 ounce of almond liqueur, 2 ounces cream of your choice, 1 ounce of crème de cacao, and 1 ounce of coconut rum.
Put all of these, along with some ice cubes, in a cocktail shaker and mix. Next, strain them and pour into your favorite barware glass. Swig tip: Try crushing almond joy candy and placing it on the rim of the glass!






4. Reese's Cereal Milk White Russian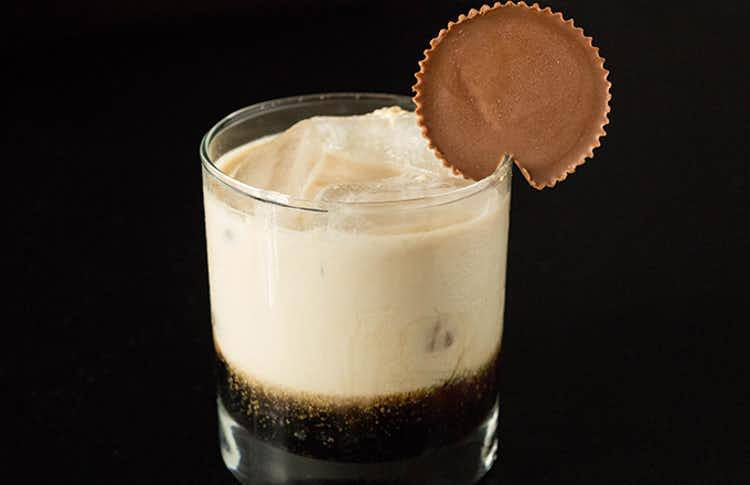 Reese's lovers will swoon over this dangerously delicious Reese's Puff's cereal milk recipe from Drizly. All you need is 1 cup of Reese's Puffs Cereal, 1 cup of half-and-half or whole milk, 1.5 ounces of vanilla vodka, and 1.5 ounces Kahlua.
Mix all these ingredients with some ice cubes in a cocktail shaker, then strain it. When you are ready to pour, our stainless steel stemless wine cup may be just the right vessel for enjoying this epic treat.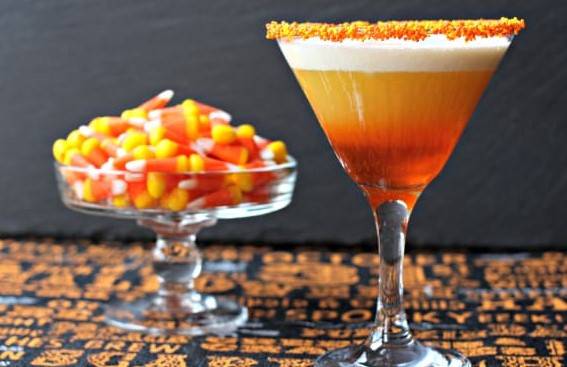 This cocktail comes from the most infamous of Halloween candies: the candy corn. If you're in the pro-candy corn camp, this cocktail recipe from Food Fanatic is a recipe you want to try out.
First, you need to make an infused vodka by mixing your candy corn and vodka and letting the mixture sit overnight.
Then, combine the mixture with pineapple juice and heavy cream. Shake, chill, strain, and layer in a glass to create that classic candy corn color scheme! Be sure to top it all off with a sweet candy garnish of your choice.


Need cups, bottles, and barware to enjoy your Halloween inspired cocktails?


We've got you covered.