Posted on
Just because you can't make it to your favorite restaurant or bar, doesn't mean happy hour isn't happening. In light of recent global events, we're all doing our best to stay safe and stay home. With this in mind, finding ways to make your favorite hour of the day happen takes a little more creativity—and we're here to make that process easier.
Here are three steps to help you start planning for your next virtual happy hour:


1. Choose a video conferencing platform
First and foremost, you must decide which video conferencing software to use. Essentially, they all function in similar ways so the decision will be based on preference and user availability.

• Zoom – Free to use and allows up to 100 participants in a meeting concurrently, this software is currently the most popular option for users.
• Google Hangouts – Another easy-to-use option, Hangouts does not require a software download, only that you have a Gmail account. Unlike Zoom, Hangouts allows only 10 people video chatting in a meeting at the same time.

• Skype – As the most senior video conferencing platform, Skype is a reliable option that offers HD video, on-screen subtitles, and allows for up to 50 people in a chat. Like Zoom, you are required to download the application software.



2. Set a day and time for your virtual gathering
Unlike most bars and restaurants, your happy hour does not need to be confined between certain hours in the day. Instead, choosing a virtual happy hour depends on the availability of your friends/coworkers.
Apps like Doodle, GroupMe, and Facebook Messenger simplify the process by allowing you to create a poll with options for both dates and times. Upon the poll's creation, your friends can choose which happy hour time works best for the group.
Once a decision is made, you can utilize Google Calendar to solidify the date and time by inviting your group members to the event so they know exactly when to pop into happy hour.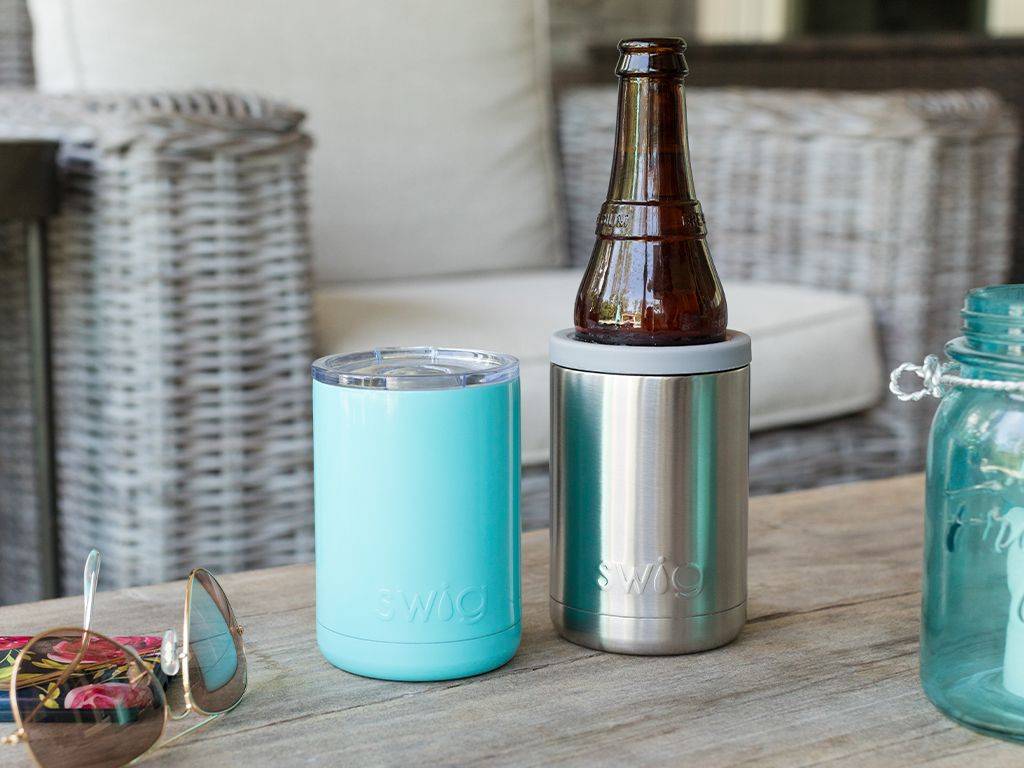 3. Choose the format of your virtual happy hour
Feel free to treat your virtual happy hour like you would an in-person gathering with friends. Many physical activities can easily transition into online activities with a little creativity.
If you need help getting started, here are a few options:
• Movie night — Your virtual happy hour can take any shape at any time. If you're not feeling too chatty, consider choosing a movie everyone has access to and watching together. You can use the messaging section of your video platform to chat throughout the movie with your friends as you enjoy your favorite drink.
• Create a drink pairing menu — If you and your happy hour pals are drink connoisseurs, consider assigning each person a wine varietal and food to pair with. Each happy hour, you can make new assignments or suggestions for one another and talk about what you like or didn't like.
• Incorporate games — Games can liven up any social gathering. Thanks to the internet, there are plenty to choose from. Online card games like UNO or poker are great for large groups. Mobile games like Mario Kart Tour or Heads Up! are easy to learn and can bring about quite a few laughs.
While our stay-at-home and social distancing period is temporary, making some activities virtual can help you in the future, too. If you're tight on time or catching up with someone from a distance, opting for the virtual version of your meeting can help you make more time for the people who are most important to you.
--
Missing your favorite cocktail? Looking for a new go-to drink? We've got answers to both questions. Check out Bartending for Beginners Pt 1: Tips, Tricks & Recipes to get started!
After you've perfected your favorite cocktail, pour it into one of our stemless flutes or wine cups to ensure your drink stays the perfect temperature till the last sip!
Host your happy hour with style & shop our Swigs!