Posted on
February is the month of love, and the big 1-4 is just around the corner. While Valentine's Day is an awesome opportunity to celebrate with your significant other (or just binge-watch romcoms if you're single), your besties deserve a bit of love, too.
Enter: Galentine's Day!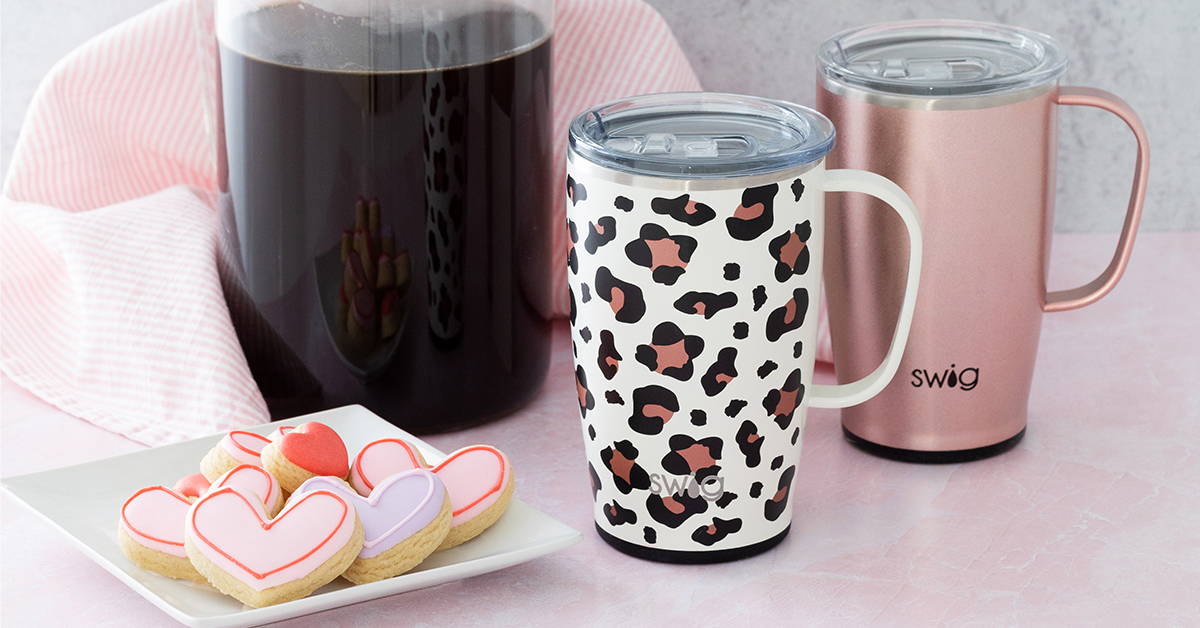 Galentine's Day, celebrated on February 13th, is a day dedicated to celebrating your female friendships and all the love they bring.
You may have already heard of Galentine's Day, or even celebrated it, but did you know it's a fictional holiday? Yes, you heard right. Galentine's was created by Amy Poehler's character on Parks and Recreation, Leslie Knope. In a 2010 episode, she birthed the holiday by proclaiming:
"Every February 13, my lady friends and I leave our husbands and our boyfriends at home, and we just come and kick it, breakfast-style. Ladies celebrating ladies. It's like Lilith Fair, minus the angst. Plus frittatas."
As the episode continues, Leslie showers her many friends with handmade gifts and heartfelt letters of love.
Since the episode premiered, Galentine's Day became an off-screen sensation, prompting friends to celebrate each other the day before V-day.
By all indications, Galentine's Day is here to stay.


10 Virtual Galentine's Day Ideas for 2021
Galentine's Day 2021 might look a little different from past celebrations due to COVID-19 restrictions. But don't let the distance stop you from having an incredible night you're your ladies!
Instead, you can celebrate with your best friends virtually. And lucky for you, we've got some Galentine's Day ideas you will totally love.
Since you're going to be stuck inside all evening anyway, why not don your favorite PJs? Bonus points: have you and your besties order matching PJ sets leading up to February 13th. Then, you can all wear them on the call and have a virtual pajama party! Just like middle school...but with wine!
2. Mail letters to each other
You're never too old to pass around Valentine's cards, especially to people as great as your BFFs! This Galentine's Day, have all your gal pals take some time, either on or before your call, to hand-write each other Valentines.
Make sure to take your time and pen down just how much your besties mean to you. Imagine how amazing it will feel to receive a love-filled letter in the mail from your bestie! Snail mail never gets old.
If you write them far enough in advance, you can even read out the letters on your virtual Galentine's call!
3. Mix a Galentine's–themed cocktail
What's Galentine's Day without a little alcohol? While you may be many miles apart from your girlfriends, you'll stay connected while mixing and drinking the same cocktail.
Try this beautiful Pink Lady cocktail recipe from Town and Country. To get started:
Add 1.5 oz gin, .5 oz apple brandy, .5 oz of lemon juice, .5 oz of grenadine, and .25 oz of egg white into a cocktail shaker.
Shake for 5 seconds. Add ice and shake again.
Strain into your favorite cup and top with cherries. Yum!
You've got the cocktails. Now, put them to good use with a fun, themed drinking game!
You could play a drinking game to your favorite rom-com movie, and drink every time someone says "love."
Or, check out this list of the 5 best drinking games to play over Zoom!
Before the game is over, don't forget to raise a toast to your besties with our special Galentine's cup sets.
5. Host a custom trivia game
Everyone loves a friendly competition. And while trivia is fun, trivia about you and your friends is even more fun.
How much do you know about your girlfriends? Test your knowledge with a custom-made BFF-themed trivia game. Have friends submit questions and answers before your call, split up into teams, and designate a game master to read out the questions.
Add a prize to make it more interesting, like a cute mug or tumbler in their favorite pattern.
6. Cook together – or order in your favorite meals
The most essential part of any party: the food! For the friend groups that love to cook, try setting a menu that you all make simultaneously over Zoom! Then, you can do a group taste test and compare results.
If you're feeling lazy (trust is, we don't judge), order out from your favorite local restaurant and compare meals with your friends!
7. Do a Virtual Lip-Sync Battle
It's like karaoke, but better. This Galentine's Day, have each of your BFFs pick out their favorite song to perform a live lip-sync to on your call. Alternatively, you can have each friend choose a song for someone else, adding an element of mystery—and hilarity—to the night.
Get your groove on even more by deciding a theme for the songs, and transform your room into a stage filled with Galentine's Day decorations.
8. Make hilarious PowerPoint presentations
A great virtual activity sure to bring some laughter this Galentine's Day is PowerPoint presentations. No boring work or school-related PowerPoints allowed! These PowerPoints should be random, zany, and overall fun.
Have your friends make slides on a unique topic to present this Galentine's Day. Theme suggestions: past relationships, best celebrity couples, worst dates you've ever been on…you name it!
After everyone presents, you can give out awards for the most creative, most hilarious, and best presentations.
9. Send a box of chocolates
Your friends deserve nothing but the best. As a token of your love, you can order them a box of gourmet chocolates for them to enjoy this Galentine's Day. Who says heart-shaped chocolates are reserved for the 14th?!
A great way to bring everyone together this Galentine's Day is with a good old fashioned movie night.
Apps like Teleparty allow you and your gal pals to watch a movie simultaneously, no matter the distance. Teleparty works across a number of streaming platforms, so you've got plenty of movies to choose from!
Go traditional with movies like "Valentine's Day," or binge-watch the latest drama series.
Your fave gals deserve to be celebrated this Galentine's Day. With these ideas, you're ready to create an exciting and unforgettable February 13th!
Ramp up Galentine's Day with these Essentials from Swig Life !