Posted on
When we met Sarah through Instagram, we were intrigued and inspired by her fitness journey and healthy recipe ideas; but we also found her so relatable because - like many of us - she's also a wine lover, dog mama and works a desk job during the day.
At a time of year when comfort food and cocktails are abounding, it can be difficult to balance indulgence with a healthy lifestyle.
Read on for Sarah's advice on staying motivated to work out, staying healthy while traveling, maintaining a positive body image and more.
1. Can you give our audience a short introduction about yourself?
My name is Sarah, and I'm an accountant by day and a wannabe chef by night. I live in the northern suburbs of Chicago with my husband and our one-year-old pup, Leia (named after Princess Leia). My hobbies include lifting weights, collecting wine and cooking beautiful and delicious plates of food, which I showcase on my makeshift cooking show on my Instagram page called "Cooking with Bogo".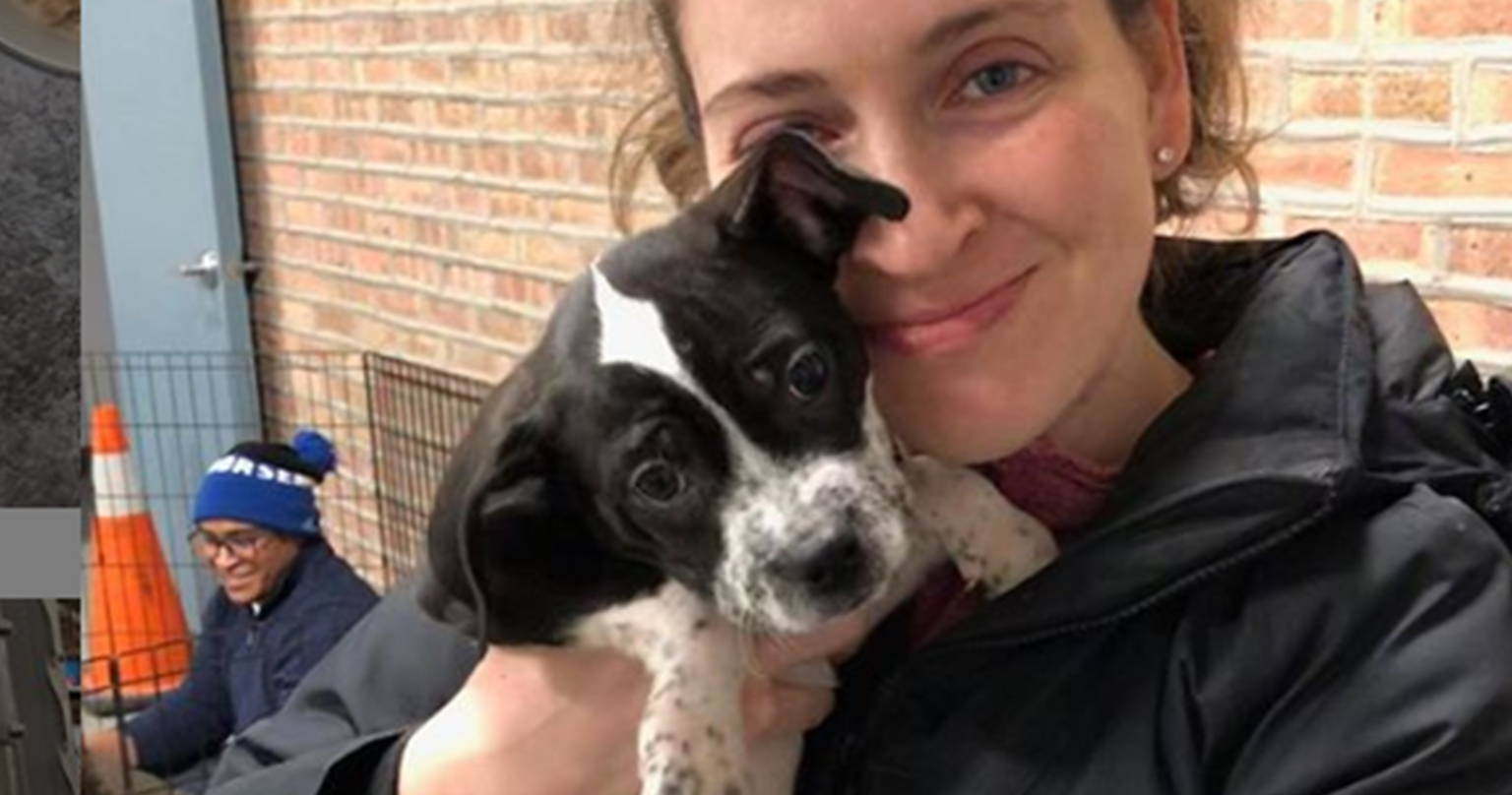 2. When did you get started on your fitness journey?
I got married in 2014, and prior to my wedding, I was really struggling to find a way to get in shape for my wedding day. It seemed like I had tried everything and nothing stuck. That's when my girlfriend told me about these two women she had seen on a Bravo TV show who had an online fitness program called Tone It Up. I completed my first Tone It Up workout in April 2016, and I never looked back. Since the start of my fitness journey, I have lost and kept off more than 40 pounds. These days, you can find me lifting weights using Lauren Gleisberg's online programs.
3. What tips do you have for staying motivated to work out and not making it feel like a chore?
One of the things I love about Tone It Up or Lauren Gleisberg workouts is the variety. Each of the programs has a series of challenges throughout the year, and the workouts are constantly changing from one day to the next. I never get bored. The other amazing intangible for both programs is the sense of community. I have met some amazing women through both the Tone It Up and Lauren Gleisberg communities. If I'm feeling off one day or not motivated, all I have to do is check the hashtag #tiuteam or #lgcommunity to get instantly inspired.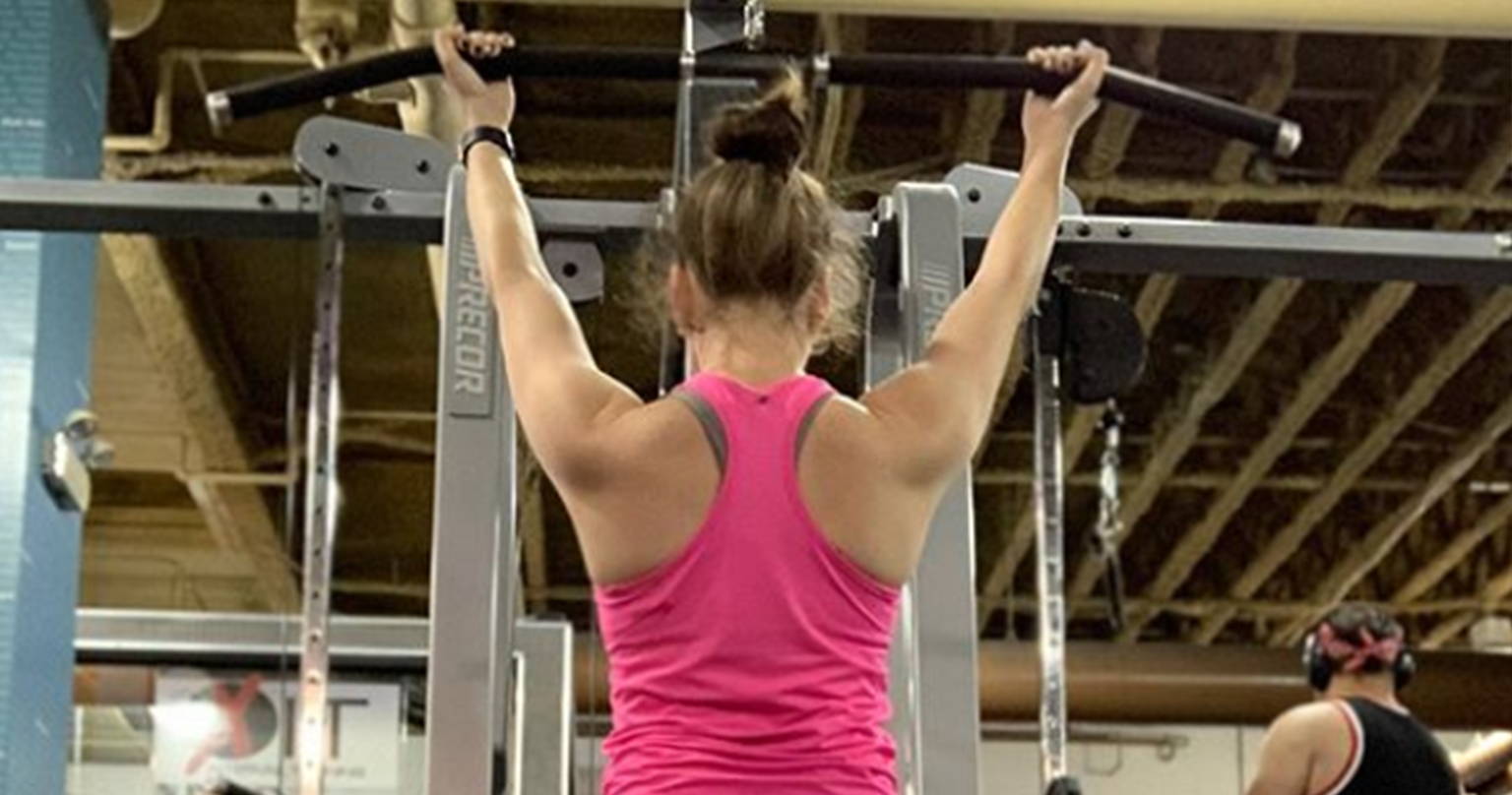 4. What's your advice on staying healthy while traveling or during the holidays?
Food is what unites us as a culture. Food is how many people show their love to others, whether it be in the form of a recipe that's been passed down for generations or a home-cooked meal. It's important to me that when I travel and when I celebrate the holidays with family and friends, I enjoy the food prepared for me. After all, there is no greater way to experience a culture than by eating the local cuisine. There is no greater way to enjoy a holiday than eating the dishes that I grew up eating, that brings back so many wonderful memories. These are the times I eat to fuel my soul.
"These are the times I eat to fuel my soul."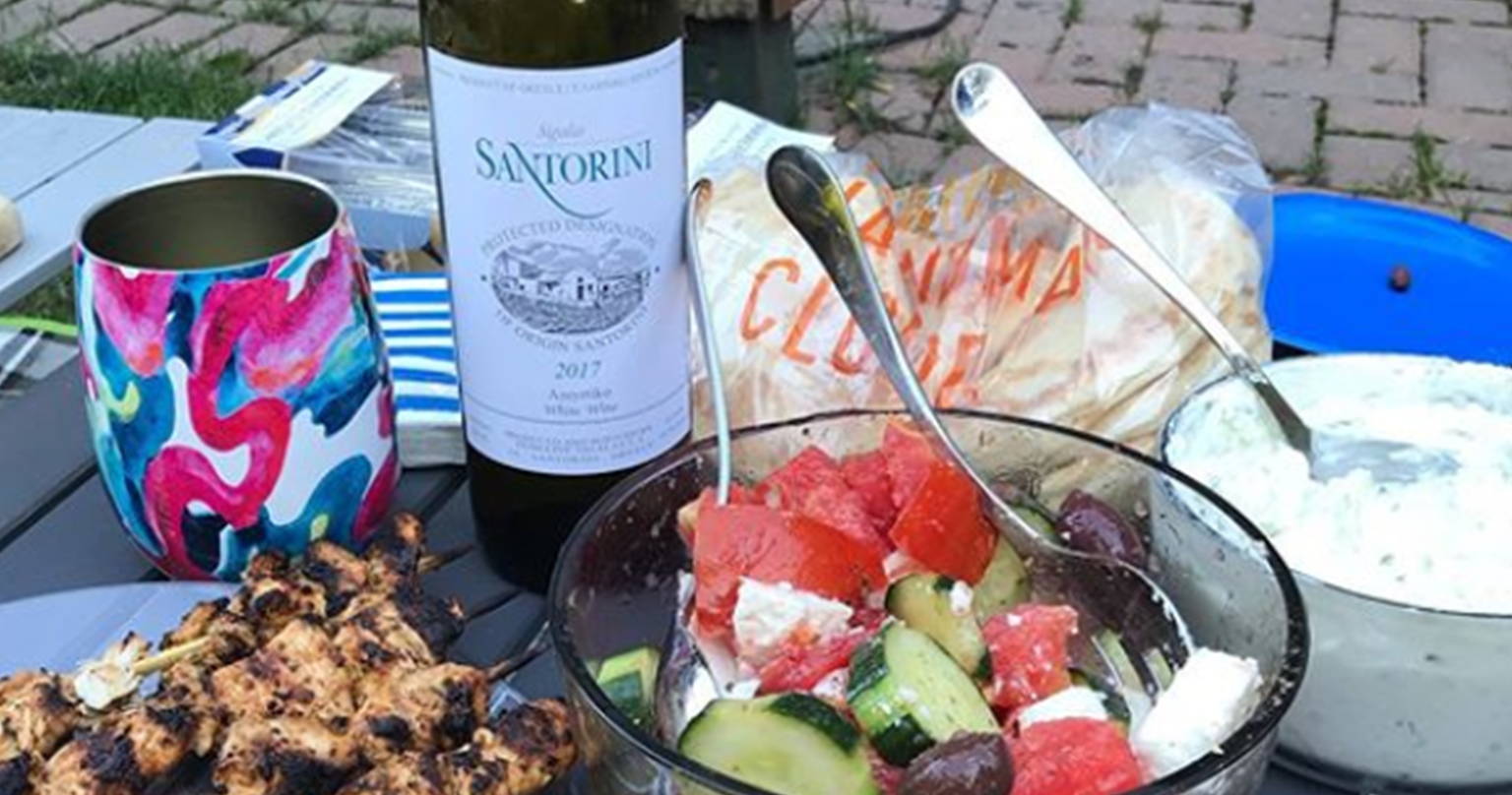 A home-cooked meal inspired by Sarah's travels to Greece
5. What's your best advice when it comes to eating healthy in general?
Find ways to make it delicious! (i.e. seasonings, herbs, dressings, sauces, etc.) Eating is so much more enjoyable when it tastes good.
6. What is the one thing you always have to bring with you to the gym?
Definitely my AirPods - the louder the rap in my ears, the better!
7. What are some of your other must-have fitness gear items?
A basecall cap, a barbell pad (for those heavy leg days), a booty band and everyone's favorite - a foam roller.
8. What's your favorite go-to meal to make?
Grilled chicken thighs (marinated with lots of garlic, lemon juice, olive oil, smoked sea salt, black pepper and red pepper flakes), air-fried Russet potatoes (tossed with olive oil, salt, pepper, minced garlic and minced fresh rosemary), and roasted Brussels sprouts (tossed with Balsamic vinegar, salt, pepper and garlic powder).
9. What advice do you have on maintaining a positive body image?
Comparison is the thief of joy. Focus on you and you alone. How do you feel? When do you have the most confidence? What makes you smile the biggest? When you focus on the aspects of yourself that make you feel most like YOU (and not what someone says in regards to how you should look/act/feel), that's truly when you can embrace the unique and wonderful human you are.
"Comparison is the thief of joy...when you focus on the aspects of yourself that make you feel most like YOU, that's truly when you can embrace the unique and wonderful human you are."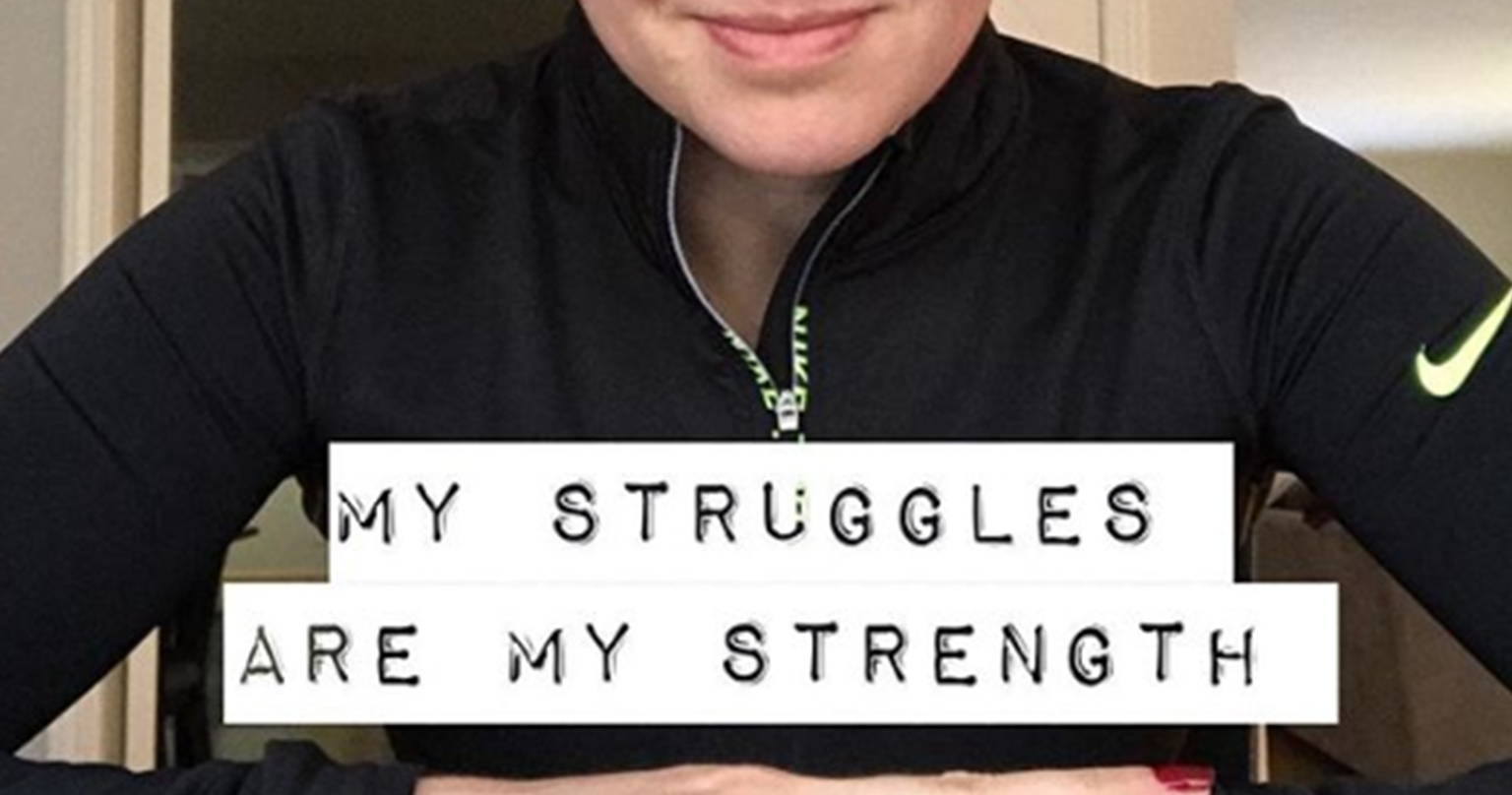 10. For our fellow wine lovers - what's your favorite wine and food pairing?
Depending on the season, a perfectly cooked medium rare steak and a full-bodied Cabernet Sauvignon (in the Fall/Winter)or a seafood pasta in a white wine sauce with an Assyrtiko white wine from Santorini (in the Spring/Summer).
Follow @tiubogo for more fitness tips
(and adorable pics of her pup)!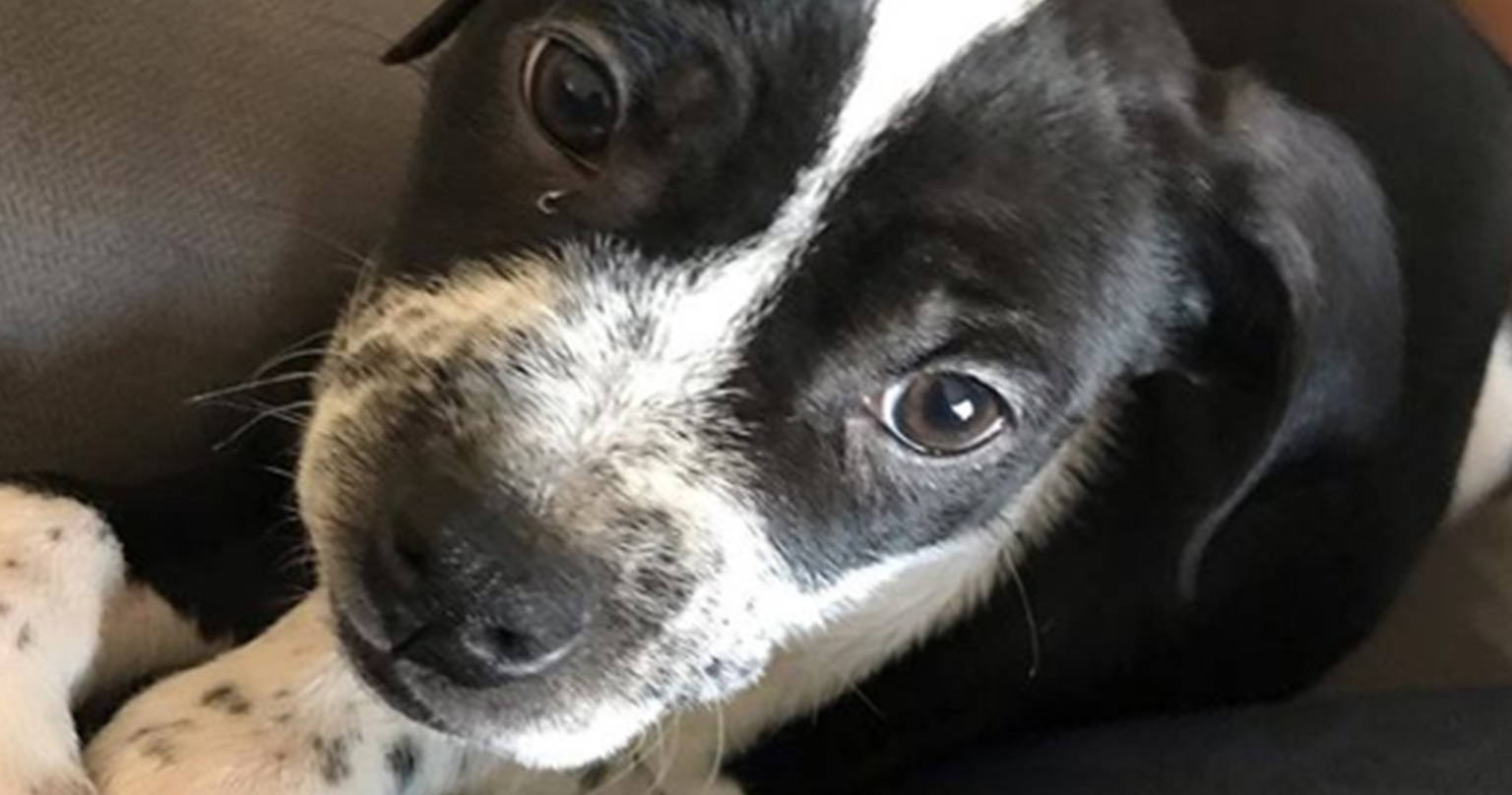 Shop Fitness-Friendly Swigs!