Posted on
It's football season once again! Know what that means? Our favorite players will grace our stadiums, rivalries are back, and football banter is flowing like cold beer all over social media.
But something is missing in all of this: you at the stadium, supporting and cheering your favorite team to victory.
While tailgating at the stadium and in-person fans present health risks, you can still celebrate safely. So, grab your family or quarantine pals and try your hand at a new fan tradition: virtual tailgating.
This is one of the best options to practice while keeping you and your friends safe.Read on for tips and tricks to expertly execute a virtual tailgate.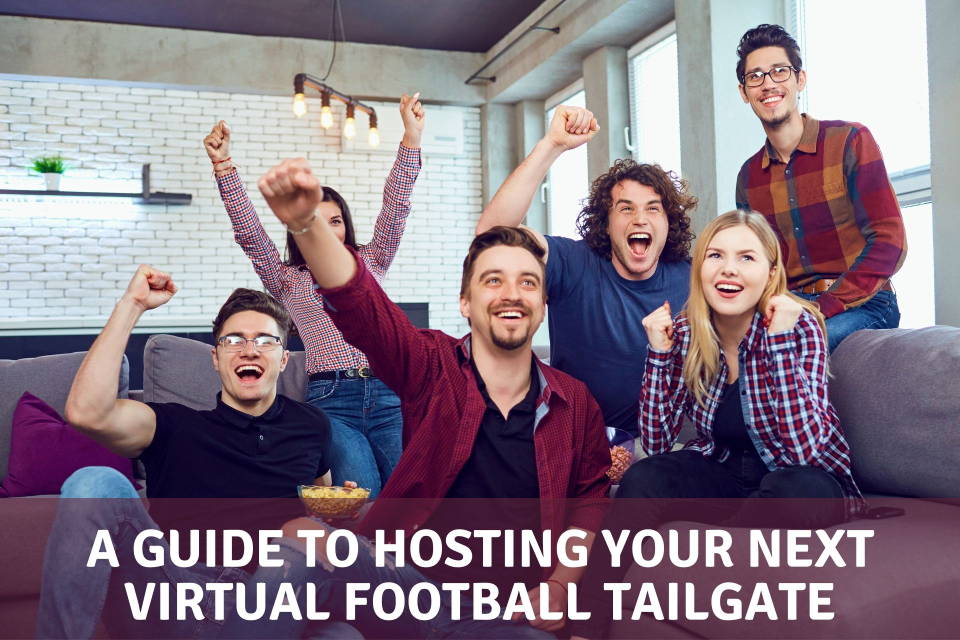 Swig's 6 At-Home Tailgate Ideas
1. Decide where you want to host the tailgate.
First things first, you need to determine where you'd want to host the virtual tailgate. Because of the restrictions on the number of people allowed at gatherings, you'd want to host as few friends as possible. Then, you need to choose the perfect spot for hangouts.
Do you want to host on Zoom? In person? A little bit of both? If you're looking to celebrate safely in person, try bringing the tailgate outside to open-air areas like the garage, driveway, backyard, balconies, or decks.
2. Get a big-screen display.
One of the most important pieces to making your next virtual football tailgate feel as "official" and exciting as possible is the screen. With a large display to project the game on, everyone will be able to enjoy the view, even from a distance. T--and may even feel like they're in the stadium!
You can also opt to hook up your display to a projector if you plan on hosting the event outside—just be sure guests are staying warm with a hot drink!


3. Hook up to a primetime cable network.
The whole idea of virtual football tailgating will be defeated if you and your friends cannot watch the game live. Before the big game, make sure you have access to a cable network or streaming service that allows you to watch it live.


4. Get your football night décor on.


5. Eat, drink, and be merry: Tailgate Food and Drink Ideas
No virtual football tailgate is ever complete without the food and drinks to match. If you're planning to use your backyard for the tailgate, whip out a grill for your guests. Or, try making some themed football snack recipes.
However, if you want to keep it simple, you can always order in some pizza or apps. And as always, be sure to stock the drink cooler!
Knowing how long—and stressful--football games can be, it's important to keep the drinks (read: beer) flowing and cool. Try outfitting your favorite drink with a trendy can cooler!
With everything else in place, what's next? Support your favorite team to victory by donning your jersey, painting your face with the official colors, and having some friendly competition with your friends.
While a virtual tailgate experience will never be the same as going to a stadium, there's no better feeling than keeping safe while watching the game with your loved ones.
Step 1: Root for your favorite team.
Step 2: Pick out your favorite Swig!