Posted on
School's out for Summer! That means lots of pool days, family time and fun trips and vacations. For many parents, it also means that they're challenged with the task of coming up with fun ideas to keep their kids entertained. So here are our top 10 favorite activities and projects for parents and kids to enjoy together this summer!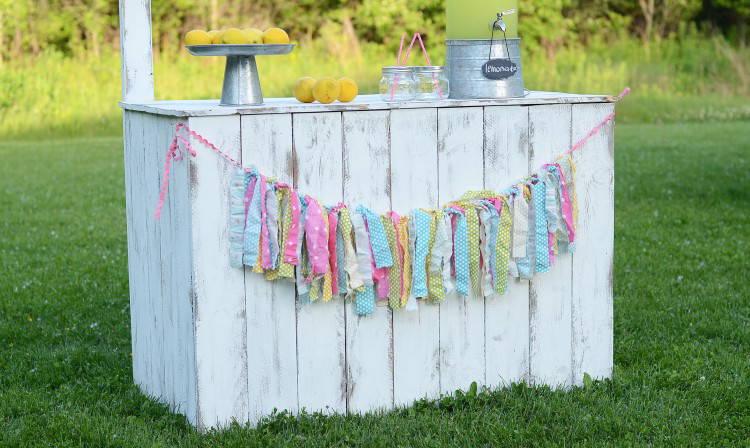 Photo source: Old Salt Farm
1. Vintage Lemonade Stand
For our first pick, we chose an oldie but goodie - a lemonade stand! This one by Old Salt Farm features a reversible chalkboard sign and can be multi-purposed for outdoor entertaining.Be sure to also check out these 15 refreshing lemonade recipes from Bless This Mess.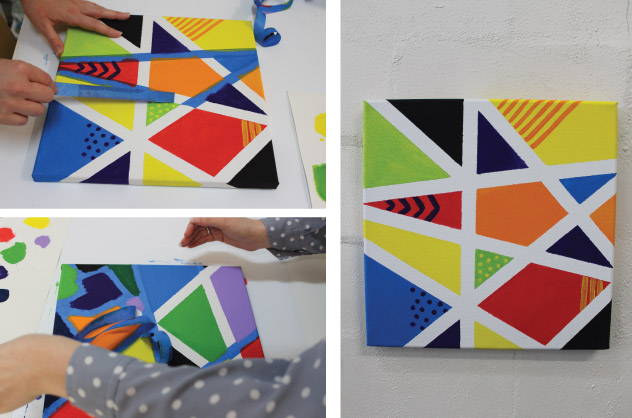 Photo source: Bright Star Kids
All you need for this project by Bright Star Kids is a canvas, paint, paint brushes and tape. Kids will love getting creative with different colors and patterns, and when they're done, you'll have a brand new piece of art (or multiple pieces!) that you both can enjoy.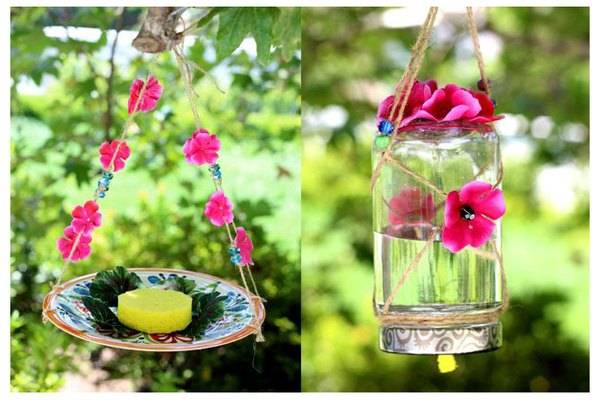 Your kids will enjoy watching butterflies start to flock to your easy-to-make butterfly feeder this summer. Plus, butterflies help promote growth by pollinating flowers. Mother Nature approved!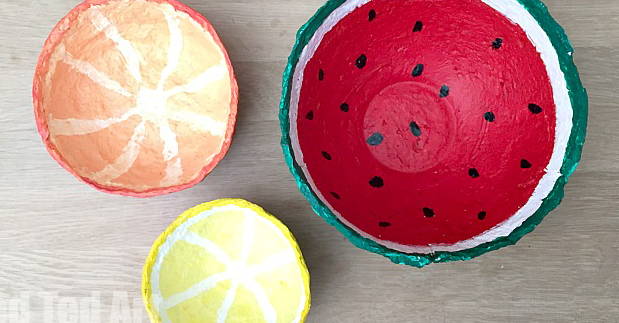 Photo source: Red Ted Art
This project takes shredded paper and turns it into works of art! These papier mache bowls by Red Ted Art make for cute home decor and are great for storing keys or loose items around the house.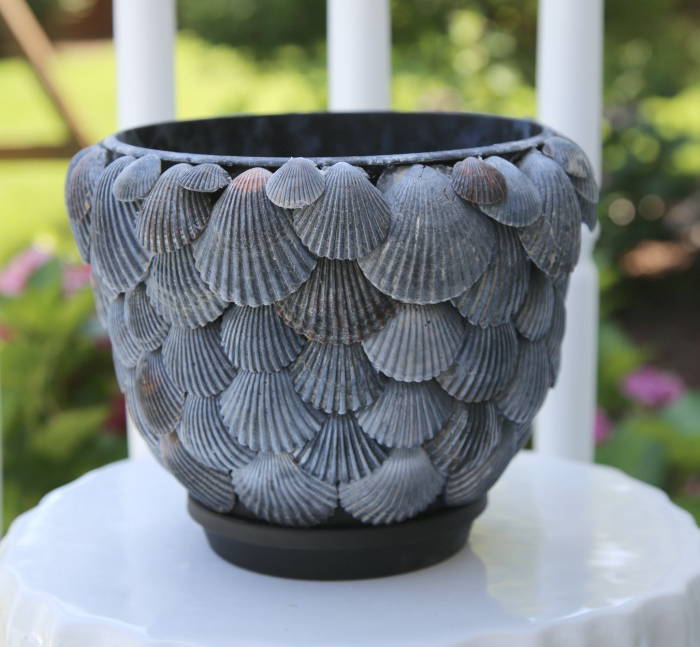 Photo source: Sand and Sisal
Kids love collecting seashells at the beach - so why not put them to good use? This seashell planter by Sand and Sisal is cute, practical and only takes a few easy steps.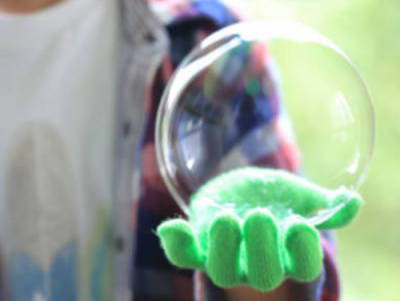 This bouncing bubbles project is all about the sensory play, which has been found to play an important role in children's development; plus, it's super fun!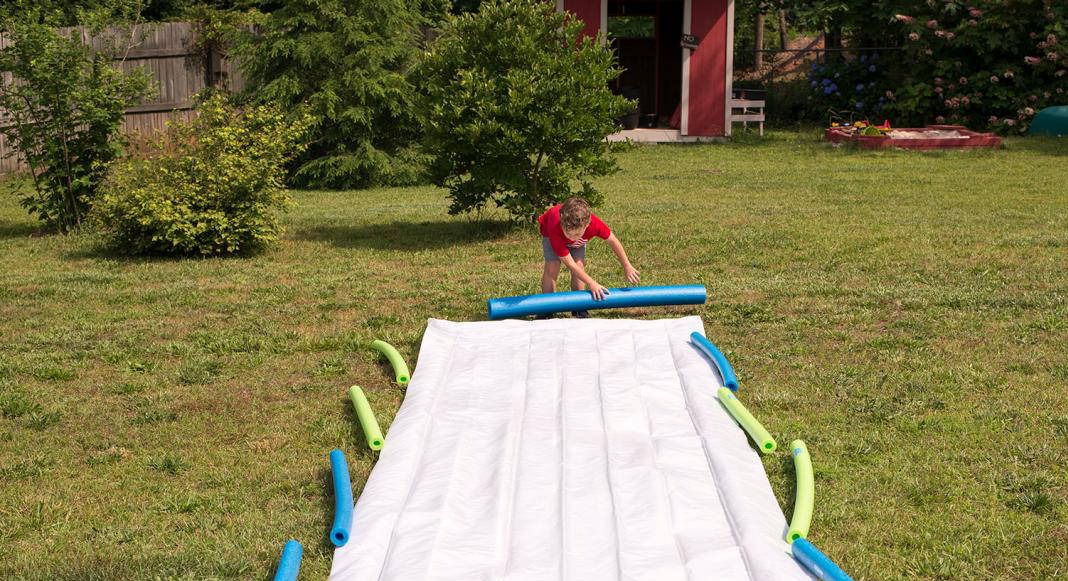 Photo source: DIY Network
Everyone remembers "Slip and Slides" from childhood. Now you can recreate it for your whole family; and this one from The Relaxed Homeschool is even better than the original!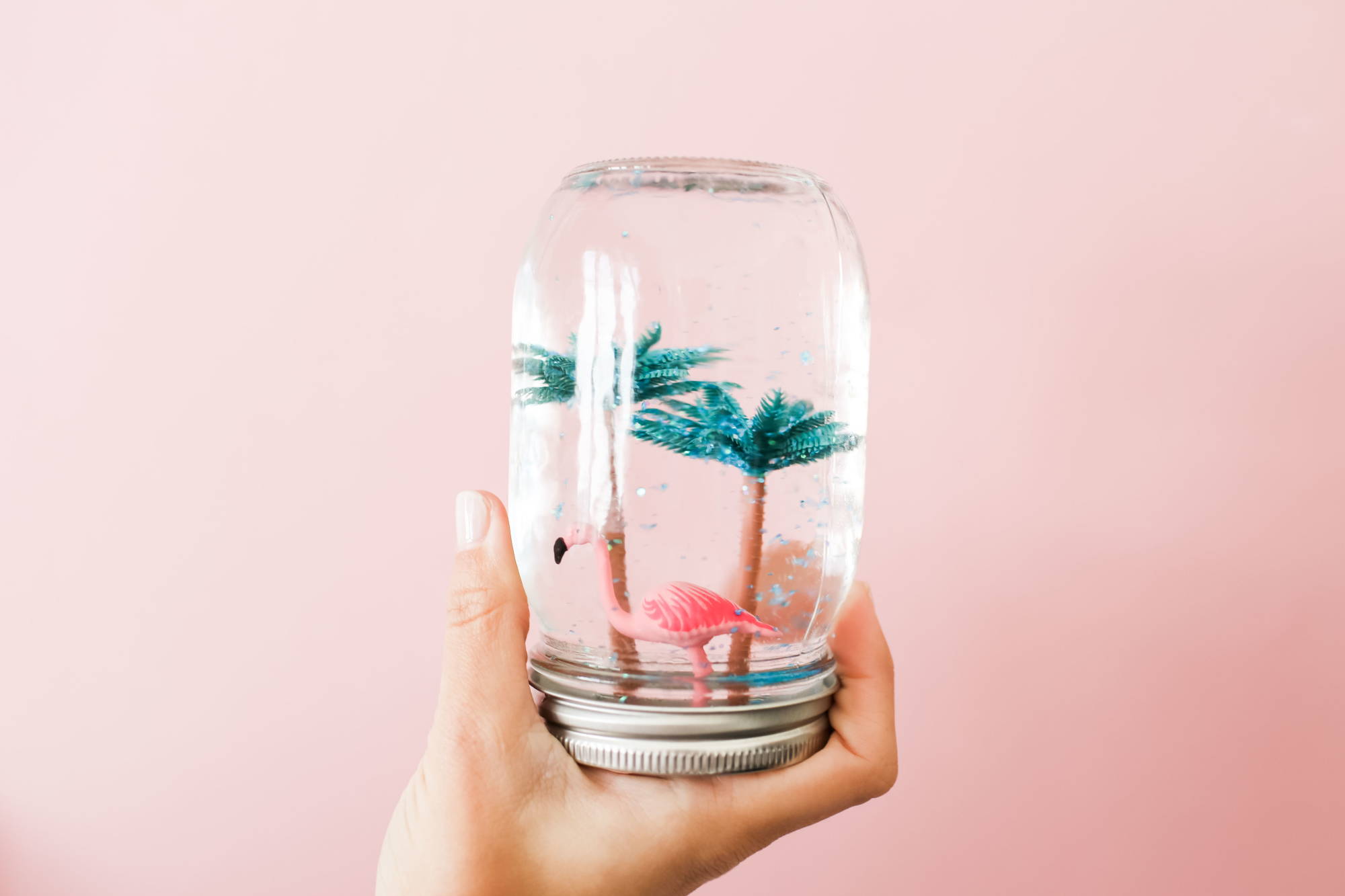 Who says snow globes are only for winter? We love these summer snow globes by Gray Malin that are filled with fun trinkets like palm trees, flamingos and glitter. And they make great home decor or gifts!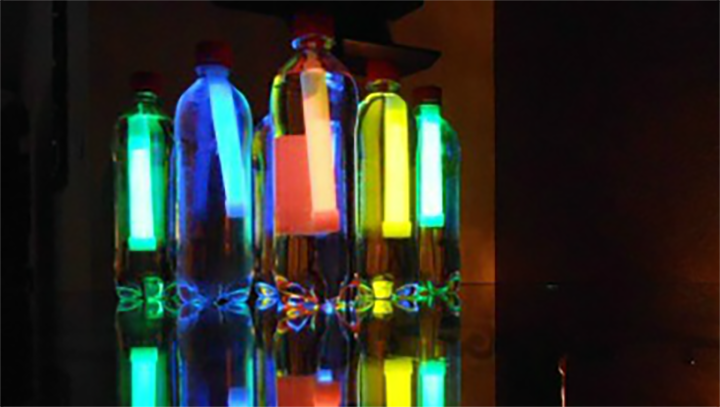 Photo source: My Kids' Adventures
9. Glow-in-the-Dark Bowling
The whole family will enjoy heading outside at night this summer for a friendly game of glow-in-the-dark bowling! Plus, this project from EduBirdie only costs a few dollars to make.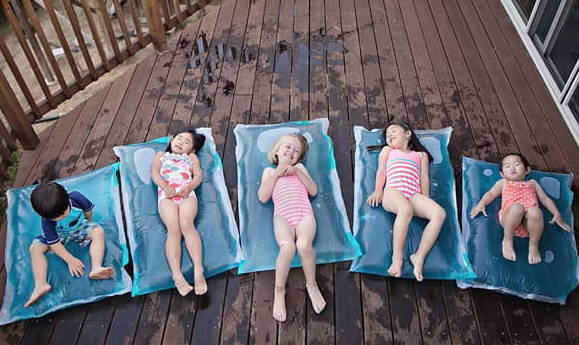 Photo source: Hello Wonderful
Kids will love slipping and sliding on these mini water blobs for some water fun. And on a hot day, simply lay down on the water blobs for some cool refreshment!

Tell us - what are some of your favorite DIY kid-friendly activities?